Good Work Guidance
How do you find meaningful work that still pays the bills?
Wise Counsel and Practical Resources . . .

With the economy what it is, more and more people are coming to me with questions about how to start, expand or sell their own business or how to find a job they can love. The contents of this site have been online in various forms since 1992. I decided to bring them all together here in response to the increasing demand for help from people trying to find meaningful work in the midst of the current economic crisis we are facing locally, nationally and globally.
In the past 30 years I've worked with hundreds of small businesses and close to 1,000 seekers of meaningful work — everyone from architects to organic farmers to videographers. Whether you are looking for a solution through employment or entrepreneurship, I encourage you to explore the resources and services offered here and give me feedback about what you find helpful and what you'd like to see added.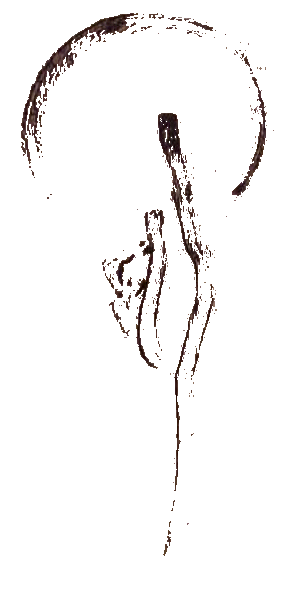 Recommended Reading
Mindfulness & Meaningful Work: Explorations in Right Livelihood by Claude Whitmyer.
If you have the greatest job in the world, read this book.

If you're unemployed, read this book.

If you question the value of your work, read this book.

You'll learn about yourself and about different ways of approaching not just your work, but your life."

--Mountain Record
This anthology explores the integration of mindfulness and ethics in the workplace. In these pages some of the leading thinkers and doers of our time -- Thich Nhat Hanh, Joanna Macy, Sam Keen, E.E Schumacher, Gary Snyder, Shakti Gawain, Shunryu Suzuki, Robert Aitken, Tarthang Tulku, Marsha Sinetar, Rick Fields, Ellen Langer, and many others — share their insights on the practice and value of working and of finding work that is meaningful, life-affirming, and non-exploitative.
---
Running A One-Person Business by Claude Whitmyer and Salli Rasberry.
"... will rank with the top ten business books of this decade in importance and usefulness."

Paul Hawken, author of Growing a Business and Natural Capital
"... a fabulous testament to creating a rewarding lifestyle through your work, whether gardener, physicist, or dressmaker. It's also a no-nonsense, one step-at-a-time primer to getting there from here ... I wish I'd had it ... when I wiggled out of the corporate cocoon."

Tom Peters, author of In Search of Excellence and Re-Imagine: Business Excellence in a Disruptive Age
---
Running A One-Person Business provides a comprehensive approach to the needs of the solo entrepreneur, with or without employees. With interviews of many successful entrepreneurs who have struck out on their own and stuck with it, this book is brimming with practical information needed by those currently in business for themselves or those who are planning to be.

From the Publisher's Description.