From the prologue to In the Company of Others: Making Community in the Modern World (by Claude Whitmyer).
Waking Up to the Company of Others
I awoke to the voice of my mother telling us it was time to go. In the cold autumn air of those last few hours before dawn my four sisters, two brothers and I arose from the warmth of a sleep we were loath to leave.
We dressed quickly and began loading the car with groceries and cooking utensils. We were headed for the home of the Murdocks', another church family, to celebrate the breaking of the annual nineteen-day fast.
We piled into three cars, the nine of us, and two or three of the boys from the nearby air-force base who had spent the night on our living room floor. They weren't from around here, but they were members of the church, and we included them in all the community activities.
The Murdocks' house was more than halfway across town, and the car heater was just beginning to thaw out my frozen, ten-year-old toes when we pulled into their driveway.
A few other church members were already there, and a few more were arriving at the same time we did. Hearty greetings were exchanged in the glow of the Murdocks' porch light, which was already beginning to pale as the eastern horizon began to turn orange and cherry red.
We went inside, everyone helping to carry something: groceries, utensils, cookware, and thermoses that promised to have hot chocolate and tea to help push the morning cold further from our minds.
We had no church building, so events were held in our homes on an informal, revolving basis.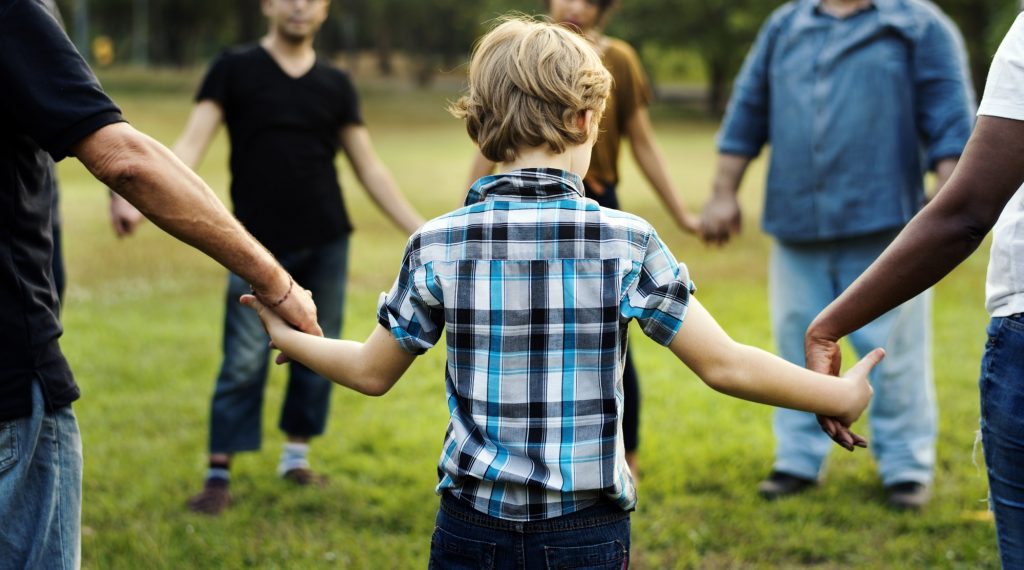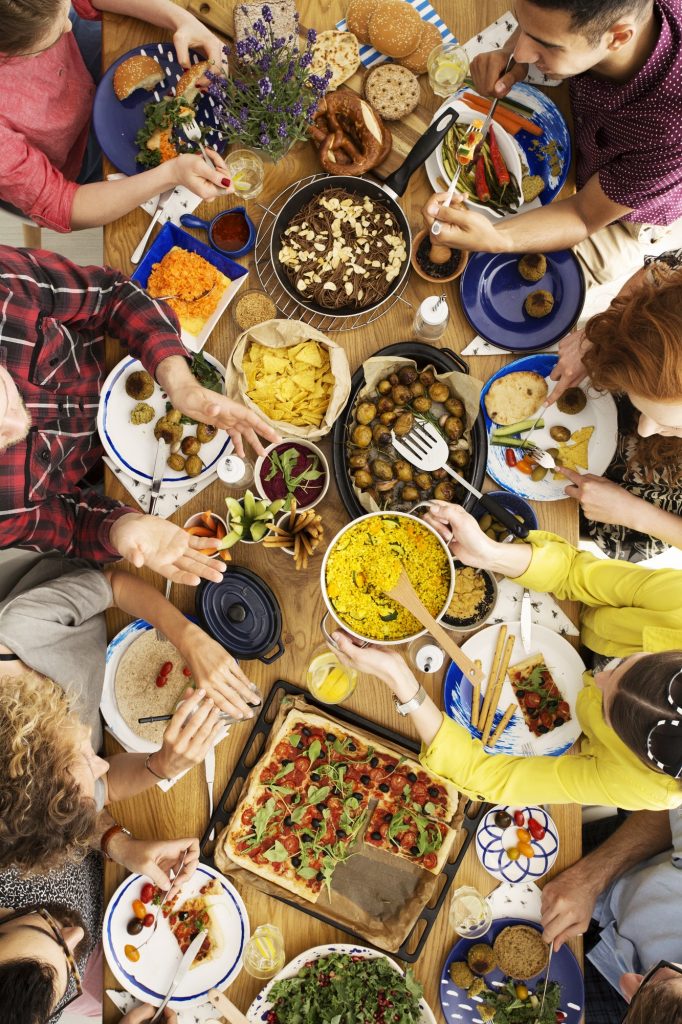 The Murdocks' kitchen was full of early birds laying out the first round of things to cook. There was a full-sized broiler tray laden with at least two pounds of thick-sliced bacon. Effie was cracking eggs from her farm on the edge of town into a bowl. George had a whip in hand ready to fluff them up. Vegetable oil was heating up in a sixteen-inch cast iron skillet. Willa was adding milk to the pancake ingredients while a square griddle preheated on the stove.
There wasn't much room left in the kitchen at that moment, so we put what we were carrying on the kitchen table and returned to the entryway to take off coats and hats.
The kids naturally congregated by age group and began inventing their own forms of entertainment while adults exchanged greetings and talked about weather, work, and shared interests.
Being a child of ten with an insatiable curiosity, I volunteered to help in the kitchen. I wanted to learn just how these adults would go about preparing breakfast for such a large group.
Belonging and Connectedness
There were fifty or sixty members in our church and nearly forty showed up at any church event. And we had plenty of events! There was a so-called "feast" every nineteen days, weekly study groups, and frequent trips to other communities to visit church members.
Our church community encouraged what our founder had called "independent investigation of the truth." And so, when I was older I visited the churches of many other denominations. To my surprise, many of the church communities that I visited only came together on Sundays during worship services. By contrast, our members frequently hung out together outside of church events. Someone was always dropping by from the local community. And members from out of town were frequent guests, as were the boys from the airbase.
Because our founder also taught "equality of the races," cultural and racial diversity was the norm in the church. Other church principles included "equality of the sexes" and an implicit emphasis on compassion and community involvement.
Members of the church from many different parts of the world visited our community at least once or twice a year. Visitors, whom we called "Persians," came from our founder's home country of Iran. There were also black Africans, Europeans of many different descents, and of course those people who spoke English with a funny accent from Great Britain, Ireland, Scotland, New Zealand, and Australia.
These visits provided a sense of belonging and connectedness with a global community that reached well beyond the emotional and geographic boundaries of my family and church. Thus, in some of the most critical years of my early development, I experienced the strongest sense of community that I've ever known, either firsthand or from the reports of others.
These early experiences were, I'm certain, greatly responsible for my continuing efforts to rediscover a sense of community as an adult.
Although college and graduate school automatically provided some semblance of community, for the most part, from the time I entered college in 1965 until I moved to San Francisco in the early 1970s I was without a real community experience.
Then, in 1974 I was among the founding members of what, at the time, was called the Briarpatch Society. This was a group of people who had been social activists in the 60s and who had become entrepreneurs in the 70s.
But they were not typical entrepreneurs. They did not fit very well into the prevailing attitudes of the time, which tended to regard business as greedy, corrupt, and primarily profit oriented.
These people were the early pioneers in a movement that has come to be known by the watchwords "environmental preservation" and "social responsibility."
Briars, as the members called themselves, were either directly involved in businesses related to the environment, or ran some other type of business in a way that greatly reduced their impact on the environment.
They believed in providing the highest quality product or service and in giving something back to their local community. And they believed in sharing resources — from information to shovels to pickup trucks.
The members felt it was important to do all they could to ensure their own long-term survival. To this end, they donated money to hire a coordinator who would arrange technical advice and emotional support as it was needed.
In 1983 I was invited to join the team of volunteers that provided the technical advice to member businesses, and, in 1984, I was asked to become the Briarpatch coordinator, a position I am proud to still hold.
My experience with Briarpatch has helped me regain that sense of community that I had as a child. Through parties, workshops, networking, and other social activities the members of Briarpatch have access to a community experience.
This is a community that exists without regard to geographical boundaries. While it is true that most Briars live in the San Francisco Bay Area, there are at least 200 other members scattered around the U.S. and in other countries. Over the years I have entertained visiting Briars from Canada, Japan, New Zealand, and Sweden, and have traveled to Canada, England, and Sweden to work with Briars there. These people interact and provide mutual support as if they were in the same village (Marshall McCluhan's "global village.")
Briars have basic values very much like the ones I grew up with, including a belief in the value of diversity in the membership and a parallel tolerance for a wider than ordinary range of behavior.
Through my involvement with Briarpatch, I developed an active curiosity about how communities come about, why they succeed or fail, and whether or not anything can be done to increase their likelihood of success.
The concept of community is a vast one with certain of its aspects well documented. What I found, though, in my preliminary studies was that very little has been written about the role of community in the psychological and spiritual development of the individual.
In this anthology I have attempted to create a basic collection from this perspective. The underlying themes of this collection are these:
1) We need not be isolated one from another and
2) we can build a sense of community, if we have focus and perseverance.
Community "Lost" or Community "Saved"?
Until the 1960s, sociologists were hotly engaged in the "community has been lost" versus "community has been saved" debate.
Some argued that large scale social changes, caused by mass migration to the urban population centers of the industrial revolution had created new environments in which communities could not survive.
These naysayers viewed neighborhoods as empty or hostile streets, and cities as unfeeling bureaucracies. They described community ties as weak and few in number. They saw individuals as isolated from the "mass society" and dependent upon impersonal bureaucracies for care and protection. They blamed the rise in crime rates on the loss of the nurturing and restraint of individuals prone to antisocial acts that had been available in the pre-industrial community settings.
Then there were those who went out into the community and discovered that neighborhood and kinship groups were abundant and strong.
Rather than disappearing, community had blossomed in the form of neighborhood and family alliances. These alliances provided their members with emotional and financial support and a haven from the outside world.
While the empirical evidence favors this more encouraging side of the argument, there are examples to support both sides. But, like all dichotomies, this argument somehow misses the picture as a whole by forcing us to look at only two choices.
Both sides of the argument limit the definition of community to only those groupings that:
1) Exhibit common interests, goals, and standards
2) Occur in a localized setting
3) Arise from some sort of kinship bond.
Investigations since the 1960s by a third group of scholars focusing on the impact of transportation and communication technologies, has turned up at least one alternative viewpoint, that of the so-called "liberated" community group.
Cheap, safe, timely, long-distance transportation and communication services have made it possible for people to create loosely organized communities held together not only by kinship ties but by friendship and mutual interests as well. The Briarpatch is a good example of such a group.
In addition to these sociological perspectives, there is also the so-called "great change" in the community structure of modern society.
This "great change" refers to the series of related changes that have taken place in small communities as a result of the centralization of the economy caused by the industrial revolution. These changes are reflected in the increased reliance on the larger communities of state and nation and on the delivery systems of multi-national corporations. The oversight and regulation of local communities by these larger governmental, political, and business institutions has resulted in a corresponding weakening of control by local people over their own standards, goals, and ways of regulating community life.
This loss of control has led to an increase in alienation and a decrease in local self-reliance. Communities have become dependent on corporate, state, or national support for too many basic services. In greatest danger are roads, schools, energy, and health care.
The "great change" is simply not working. Our highways and roads are in disrepair. The delivery of quality education has become nearly impossible for communities that rely on state or national funding. The cost of purchasing energy outside the local community has skyrocketed well beyond what is reasonable when compared to the cost of conservation or of local energy systems based on solar or hydroelectric sources. And, although most people believe that high-quality health care is widely available, in fact, more than 35 million Americans have limited or no access to it.
The good news is that there are solutions to all of these problems. And, these solutions can bring with them the psychological and spiritual experience of a sense of community.
With the essays collected here for In the Company of Others: Making Community in the Modern World we go beyond the three-sided scholarly argument that I have outlined in this prologue. We also offer alternative visions for overcoming the destructive results of the "great change."
More importantly, this eclectic selection offers a taste of the wide variety of ideas and experiences available to us from the pioneers who have already found many alternative ways of meeting both local and national needs without sacrificing the security of self-reliance and the sense of belonging and connectedness that comes from being a part of a true community.
Copyright © 1993, 2021 by Claude Whitmyer. All rights reserved. Originally published as the Introduction to Mindfulness and Meaningful Work (Parallax Press, 1994). Permission is hereby granted to link to this page, but not to copy or reproduce this content in any form electronic or otherwise.