meaningful
Work.Com
do what you love and still pay the bills!
do what you love and still pay the bills!
Home >> Who Is Good Business Advice For?
Who Is Good Business Advice™ For?
Businesses of All Kinds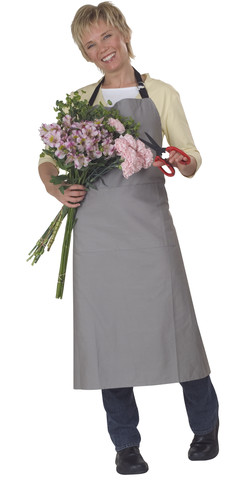 Good Business Advice is for big businesses, small businesses, micro businesse, free agents and entrepreneurs. It's for manufacturers, wholesalers, and retailers. It's for the millions of one-person businesses including, but not limited to, Accountants, Acupuncturists, Archivists, Artists, Body Workers, Bookkeepers, Carpenters, Consultants, Dancers, Doctors, Editors, Electricians, Financial Planners, Floor Finishers, Historians, Lawyers, Martial Arts Instructors,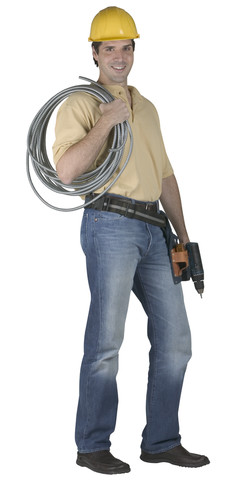 Musicians, Painters, Plumbers, Photographers, Publishers, Stockbrokers, Teachers, Writers and dozens more. A list of representative clients is here. A description of Good Business Advice™ is here.
Co-Entrepreneurs Planning To Stay Together.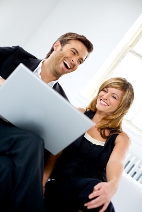 The Mom and Pop store and the SOHO (small office/home office) are thriving as more couples than ever before are finding ways to work together. Such couple-owned businesses have their share of rewards--and challenges--as meaningfulWork.com co-founders Gail Terry Grimes and Claude Whitmyer well know. To help others meet the challenges and make the most of the rewards, they have adapted the Future Search methodology of community building (developed by Marvin Weisbord and Sandra Janoff) as a planning tool for couples and have made it available through meaningfulWork.com. A description of Planning to Stay Together is here.
Entrepreneurial couples report especially dramatic results when they join Ms. Grimes and Mr. Whitmyer for a three-day private retreat that culminates in a comprehensive action plan for their own future. Plans are now underway for a lower-cost, one-day workshop in which couples will learn how to carry out the process on their own without facilitation. To express your interest in either of these versions of Planning to Stay Together, add your name tothe waiting list here.
Give us Feedback
Send Us an Email Message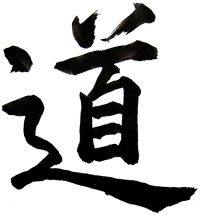 The ancient followers of the Tao were
subtle, mysterious and penetrating.
They were too deep to be fathomed.
All we can do is describe their appearance.
Hesitant, as if crossing a winter stream.
Watchful, as if aware of neighbors on all sides.
Respectful, like a visiting guest.
Yielding, like ice beginning to melt.
Simple, like an Uncarved Block.
Open, like a valley.
Obscure, like muddy water.

Who else can be still,
and let the muddy water slowly become clear?
Who else can remain at rest,
and slowly come to life?
Those who hold fast to the Tao
do not try to fill themselves to the brim.
Because they do not try to be full,
they can be worn out and yet, ever new.
Tao Te Ching, Chapter 15