Driven by Values & Purpose
"Good" and "Work" represent the central organizing ideas I've been working on for several decades.
To help others understand "good work" I suggest looking first at what each component word means individually—not just to me, but to more than a thousand people I've been honored to mentor and coach since 1988.

Interests, Capacities, Money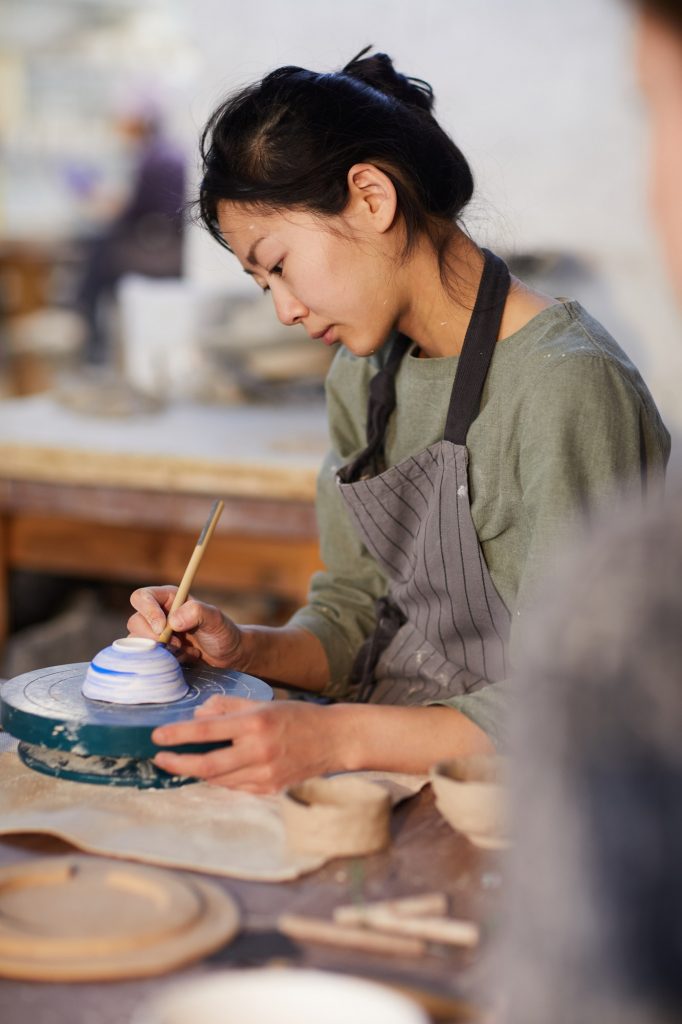 As I've said elsewhere, for livelihood to be "Good Work ", it must be determined:
Primarily by your innate interests and capacities (that's another piece of the "good" part).

Secondarily by the need to make money (a piece of the "work" part).
Finding Good Work, work that lets you "do what you love and still pay the bills" may not always be easy, but it's definitely doable.
When to "Wei" (Action), When to "Wu" (Non)
"Careers" change, sometimes in an instant of "Aha!" insight. More often it happens through small, incremental changes in your understanding of what you want and/or what's possible at the moment.
Sometimes you can take big leaps, but mostly you repeat tiny steps that lead you through a series of better and better situations or experiences and you learn as you go.
There are three obvious approaches you might take:
Do Nothing (wu)
Take Action (wei)
Reflect & Harmonize (wuwei)
Here are a few questions to get your reflection started: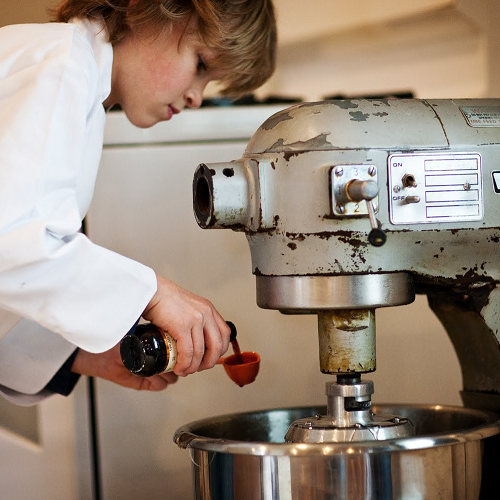 What is my vision of life's possibilities?
What might my personal purpose be?
How would I like to spend my time both at work and at play?
What kind of people would I like to work and/or hang out with?
What type of work would I rather do, whether mental, physical, or some combination?
Would I prefer working indoors or outdoors?
Would I rather work with people, animals, machines, or some combination of those?
What are my financial responsibilities? (cash flow and net worth)
Who's on my team?
And so on.
It also helps to work on your own sense of when action is appropriate (wei) and when patience is called for (wu).
Intention, Choice, & Doing What Needs to Be Done
The Present Moment Awareness of mindfulness practice can give you clarity about your deepest intentions.
It can help you make better choices.
Combined with a willingness to do what needs to be done,
you will be able to find your "Good Work" . . .
. . . —work that generates a good living but also . . .
. . . allows you to develop your innate capacities . . .
. . . while you fulfill your personal purpose . . .
. . . (built upon your innate interests). 
How Do You Know It's Good Work?
We've mentioned this elsewhere too, but it never hurts to repeat important points. The cumulative practice of the following dozen qualities helps you create your own "Good Work."
Clear Goals—Immediate Feedback—Challenge Greater than Skill Level
When a job provides clear goals, immediate feedback, and a level of challenge slightly greater than your current skill level, then you have a first chance at experiencing work as "good."
Human Pace—Awareness of Impact—Freedom to Speak
When you have the freedom to work at your own pace (not the pace of machines), when you are aware of the "downstream" impacts of your work, and when you are free to point out negative impacts without fear of punishment or reprisal, then you have the next level of work as "good."

Top 12 Qualities of "Good Work"
Clear goals
Immediate feedback
Challenge greater than skill level
Work at your own pace
Awareness of "downstream" impacts
No fear of punishment or reprisals
Feels good
Takes care of family and friends
Benefits community and society
You feel good about your work
Do what you love
Still pay the bills
Feels Good—Takes Care of Family—Benefits Community
When your work feels good, when it allows you to take care of family and friends, when it benefits your community and society, then you have the nearly complete formula for work that is "good."
You CAN Do What You Love & Still Pay the Bills
The Path To Meaningful Work
Do you want to find your own right livelihood?
Do you want to break through to work that does more than pay the bills?
Work that helps people and the environment?
Work that you love?
Maybe I can help.
To help navigate The Path to Meaningful Work, I've developed a simple, four-step coaching process I call Good Work Guidance™.
Step 1. You clarify your personal life purpose and the goals and objectives implied by that purpose.
Step 2. You uncover your personal strengths and weaknesses.
Step 3. You develop a plan of action that uses your strengths and compensates for your weaknesses.
Step 4. You learn to practice personal mastery through:
mindfulness
simple living
self-reliance
service to others
These practices lay the foundation for your own right livelihood.
Throughout the process you have access to coaching and guidance that includes:
More than 50 Practice Exercises
Nearly 30 Worksheets
A dozen Tip Sheets or Checklists
14 Bonus Articles and Essays
Ongoing One-to-One Coaching and Guidance
Technical Advice as Needed
This website and its sister ebook represent a sharing of the basic concepts and practices of The Path to Meaningful Work process. Read on to learn more.
For those who prefer to work for others but still want their work to be "good!"
For creatives, activists, and entrepreneurs who work for themselves (or want to).
Learn more about meaningful work or the services I offer.
Follow any of these links: