For Entrepreneurial Couples Working Together
on the Same Project, Initiative, or Enterprise
When Being Married is Why You're Married to the Business
"Mom and pop" shops, SOHOs (small office/home office) and young infopreneurial couples are all thriving as more couples than ever before are finding ways to work together.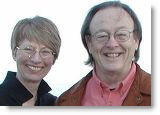 Such couple-owned businesses have their share of rewards–and challenges–as my wife Gail Terry Grimes and I well know. We worked as co-owners of our consulting and training company The University of the Future, LLC–FutureU™ [futureu.com] from 1998 until 2008.
During that decade, FutureU™ focused on teaching people in the corporate, higher ed, and government sectors how to run teams, hold meetings, and create and deliver courses on the Internet. 
This was leading-edge stuff so it wasn't clear which of us was the subject matter expert. We both had experience writing, teaching and consulting, but the content was all new. 
Being ahead of the curve, we also encountered a lot of sales resistance and we each had different approaches to overcoming objections and closing sales.
These challenges led to considerable conflict that made working together stressful at times.
Today we each manage independent revenue streams (or "company divisions", if you will) but we file our taxes together under the LLC umbrella. 
Gail's "division" specializes in motivational writing for professional fundraisers and I focus on the stuff you're reading about on this website. I'm also carrying forward everything we learned about working online as twin products and services lines: 
"Right Livelihood in the Age of the Internet" 
"The Internet as the Great Equalizer for Really Small Business"
We like this arrangement as it gives us decision-making independence. When we meet about business these days, we offer each other maximum support with minimum conflict because each of us is the obvious expert about the products and services we independently offer. 
Couples in Business: Planning to Stay Together
Our solution to being in business together is only one option. Most couples, who remain in business for long, operate within a single business focus with clear boundaries that support shared responsibilities and power.
To help others meet the challenges and make the most of the rewards, Gail and I have created Couples in Business: Planning to Stay Together, a planning and progress tool that we first tested on our own marriage/business collaboration and then shared with other couples with similar challenges and needs. 
Our approach is based on the "Future Search" group collaboration methodology (See Future Search: Getting the Whole System in the Room for Vision, Commitment, and Action by Marvin Weisbord and Sandra Janoff.)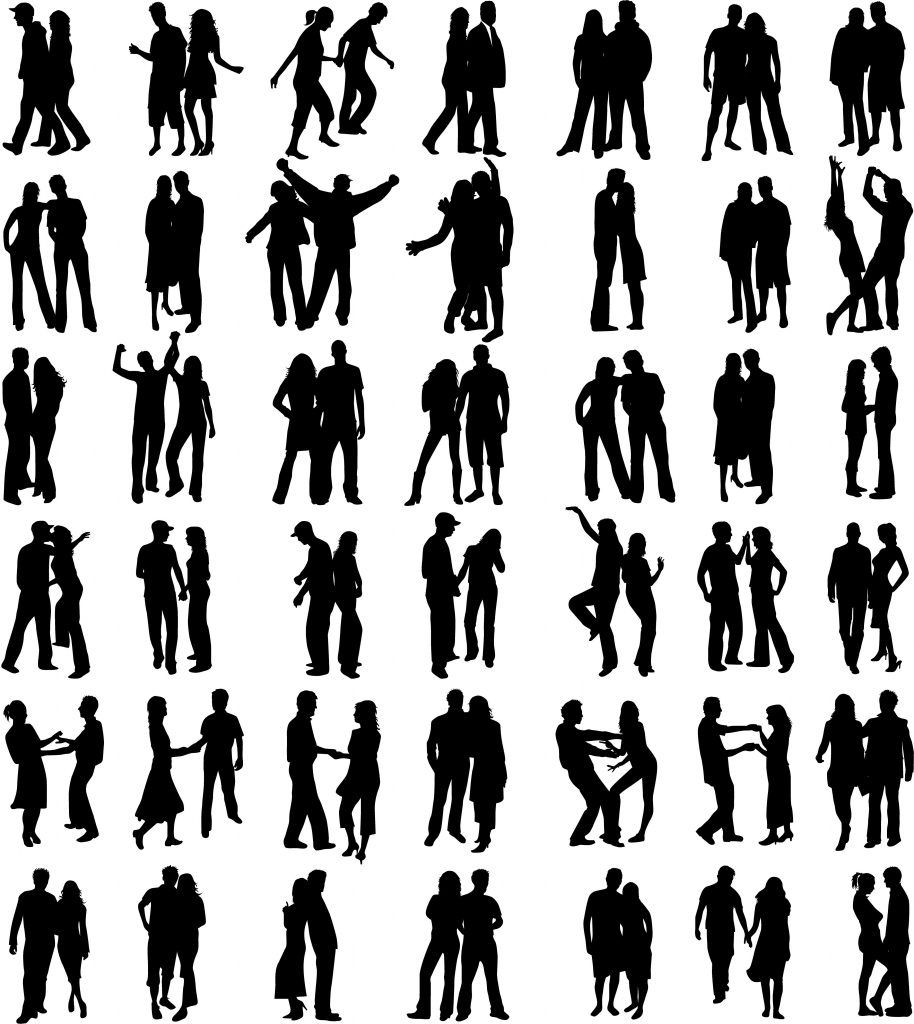 The primary focus is on early planning—the earlier the better!
The "big goal" is success—in both your business and your marriage.
The learning and planning activities include:
Creating a Shared History, Part 1.

A review of events and trends in the past that have brought you individually and as a couple to where you are today

Creating a Shared History, Part 2.

An examination of the implications of what you are learning from this process for the work you want to do together in the future

Mapping Important Trends.

The creation of a map of the trends you identify as affecting you and/or your business in the present

Prioritizing actions.

Identification of which of those trends is likely to have the greatest impact on your future together in business

Surfacing assumptions.

Sharing what, if anything, each of you is currently thinking or doing about these impactful trends

Coming to the agreement.

About what you may want to do about these trends now and in the future
Course Structure and Logistics
Planning to Stay Together takes place across three days and includes five sessions and nine major learning activities. It starts on a Friday afternoon and concludes by the early afternoon of Sunday. This event can easily be combined with a stay at a resort hotel or spa for vacation and company retreat combined.
Day 1 – Friday, 1 pm to 5 pm
Day 2 – Saturday, 9 am to 5 pm
Day 3 – Sunday, 9 am to 1 pm
Gail and I co-facilitate these three-day private retreats and the entrepreneurial couples we've worked with report especially dramatic results from our work together. Each three-day workshop culminates in a comprehensive action plan for the couple's own future.
Envisioning the future.

 Developing a vision of your future together that can be channeled into meaningful, specific actions

Reaching common ground.

 Identifying and confirming your "common ground" agreements about all this

Devising an action plan.

 Identifying specific, needed actions based on the "common ground" you have uncovered.

Committing to take action steps.

Coming to an agreement about who will do what and by when and to agreement about a method of accountability you both can commit to.
The Planning to Stay Together retreat results in an increased awareness of the need for business and marketing plans and serves as a great foundation for their completion.
Entrepreneurial couples can expect especially dramatic results from joining us for this three-day private retreat that culminates in a comprehensive action plan for their own future.
Interested?
If you'd like to know more about either version of
Planning to Stay Together,
click the button below
to get on the waiting list.
Plans are now underway for a lower-cost, group workshop that will spend one-day instructing multiple couples in how to carry out the process on their own, replacing our direct facilitation with three one-hour follow-up check-ins for each couple, using web conferencing software.
Want to be notified when either version of Planning to Stay Together is offered? Just click the button below and add your name to the waiting list.
Want to Learn More About Good Business?