Meaningful work is possible without good health, but much easier with it. There is much we can do to strengthen our bodies and improve our physical well-being. Here are a few books from some of the wisest health guides we know, covering: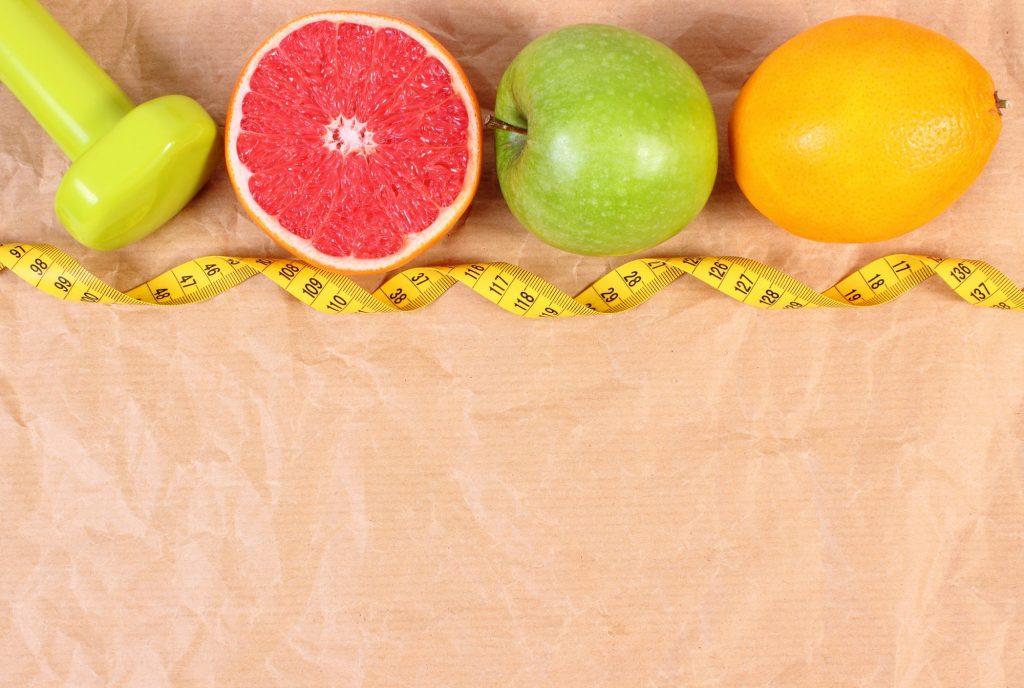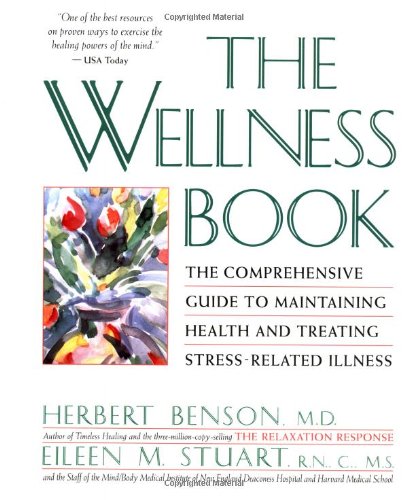 Herbert Benson is the author of the bestselling Relaxation Response. In The Wellness Book he combines relaxation techniques with other behavioral medicine approaches—such as stress management, exercise, and nutrition—to provide an accessible and complete guide for enhancing health and dealing with most illnesses. Includes how-to illustrations and case histories.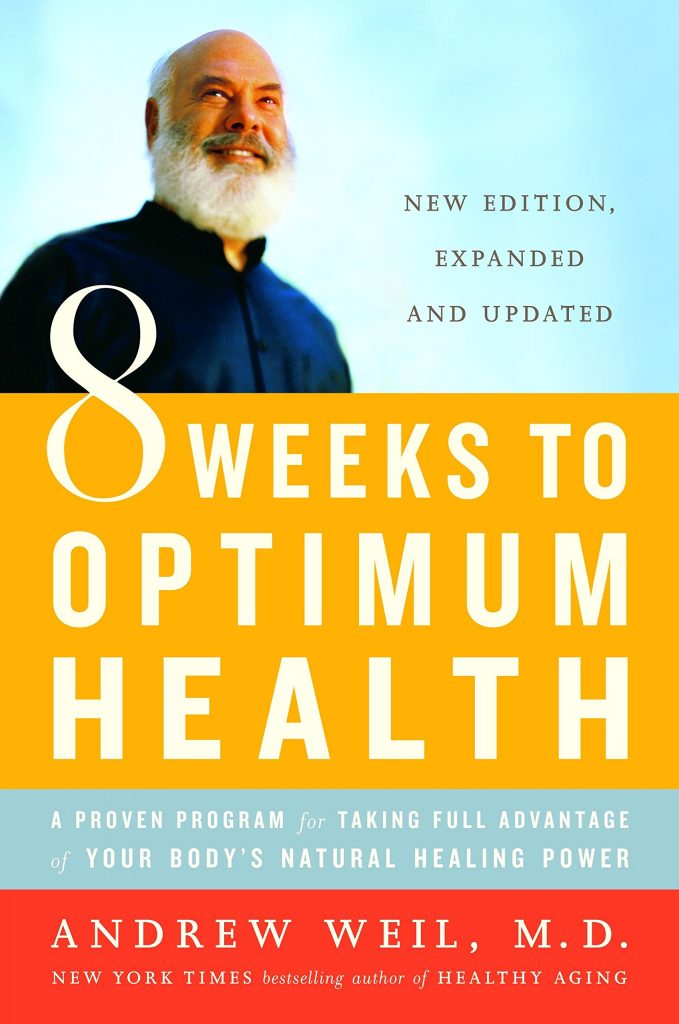 This book offers a complete eight-week program to improve health and well-being by a PBS special host and author of two best sellers:
Natural Health, Natural Medicine
Spontaneous Healing
Weil's admonitions are not always surprising—eat less fat and more whole grains; tone up your head and heart, as well as your waistline—but he presents them in an entertaining, understandable fashion.
"Health is wholeness and balance, an inner resilience that allows you to meet the demands of living," he writes.
The recommended regimen is comprehensive and holistic covering:
diet
vitamins
exercise
relaxation
mental and emotional techniques
Many good meal recipes and specific recommendations are included for:
older people
adolescents
parents with young children
and others 
Everything recommended in this book has come to be the standard starting place for the new attitudes about optimal health now popular among contemporary physicians. Weil has always been a pioneer and continues to offer reasoned, effective advice well before it is adopted by the mainstream.
Visit his website for a plethora of resources, including a very helpful "Vitamin Calculator". You answer some health and medical questions and the tool gives you a detailed recommendation about what vitamins you should be taking.
Caveat emptor: Weil was one of the earliest to adopt web technologies to support his research and enterprises. So, of course, his vitamin calculator integrates nicely with his online store.
The advice is scientifically sound, but it is so thorough that if you were to take it literally, you could end up spending hundreds of dollars per month on supplements and vitamins. Many people approach spending that already, so this is a good way to double-check your own needs.
My personal approach to the vitamin/supplement issue is to follow Weil's advice in Eight Weeks:
Once you've identified the basic vitamins you need, get a good multi to cover those.
Then, having also identified the supplements you could benefit from, integrate them into your consumption patterns on a rotating basis.
Don't try taking them all at once, but, rather, one at a time for a period.
Read the book and you'll see what I'm talking about. It's much cheaper and will help you avoid your contribution to the most vitamin-enriched sewage in the world.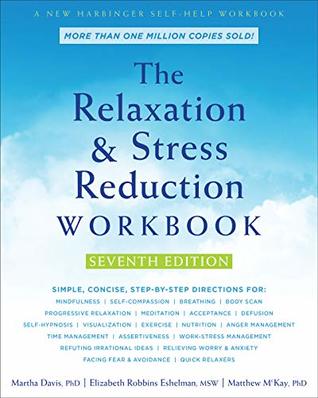 This book is the standard for relaxation training. It details effective stress reduction methods such as breathing exercises, meditation, visualization, and time management in a step-by-step format. Widely recommended by therapists, nurses, and physicians throughout the U.S., each new edition is substantially revised and updated to reflect current research.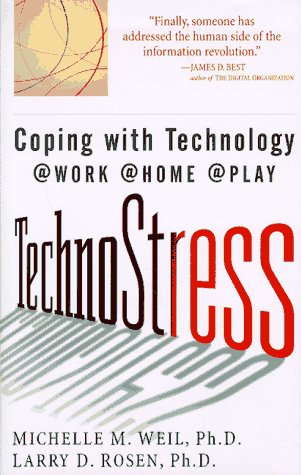 With nuance uncommon to books that teeter on the brink of "self-help," TechnoStress exposes technology's tightening grip on modern culture.
You will no doubt empathize with one of the three human "relatives" of technology that authors Weil and Rosen call "technotypes":
Eager Adopters, which comprise about 10-15% of the industrialized population
Hesitant "Prove Its," which make up about 50-60%
Stubborn Resisters, around 25%.
Depending on the technology and, of course, the context—work, home, play—you may find yourself as one, or all three, technotypes. Now, though, with the help of this book, you can do something about it!
"Technostress" is any negative impact on attitudes, thoughts, behaviors, or body physiology that is caused either directly or indirectly by technology.
Psychologists Weil and Rosen also define "technosis" as the dissolution of human/technology boundaries, wherein humans assume they must perform at the same speed and duration as their machines. For example, when you start to believe that all technology, from your tablet device to your bank's ATMs, should be available to you 24/7 and when they are not, you find yourself at a loss for how to get anything done.
More extreme cases of technosis occur when you actually identify yourself by the brand of digital device you use; for example, are you an Apple or a Windows user? and how do you feel about that?
Weil and Rosen intertwine their exposé with lessons and cues on how to change your perception of the machines we all depend on.
Way too often, bad design is the reason you can't easily make something work. So those all too frequent system crashes shouldn't be taken personally. It's the machine, not you!
TechnoStress does a great job of debunking the notion that technology will make everything fine and reminds you not to forget who's boss.
After all, for it to be useful, technology must meet your needs, not the other way around.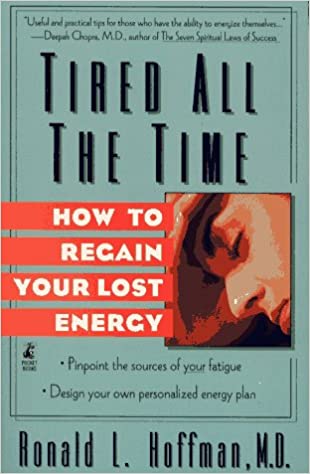 Are you one of the millions of Americans who feel tired all the time?
Tired All the Time:
Reveals the twelve leading causes of persistent fatigue, including:

Hormonal imbalance
Masked depression
Stress
Sexual factors
Allergies
Chronic fatigue syndrome

Shows you how to eliminate many of those causes
Offers ways to:

Assess the quality of your sleep
Test your home for toxins that might be causing fatigue
Check whether your diet is suited to your metabolism
Learn about nutrient therapy that works!
Included are:
Self-tests
Checklists
Actual patient histories
Research findings in the treatment of Chronic Fatigue Syndrome.
Tired All The Time presents cutting-edge alternative treatment, with an individual program of diet, exercise, relaxation, environmental awareness, and hope.
It will help you achieve high energy levels and high-level well-being.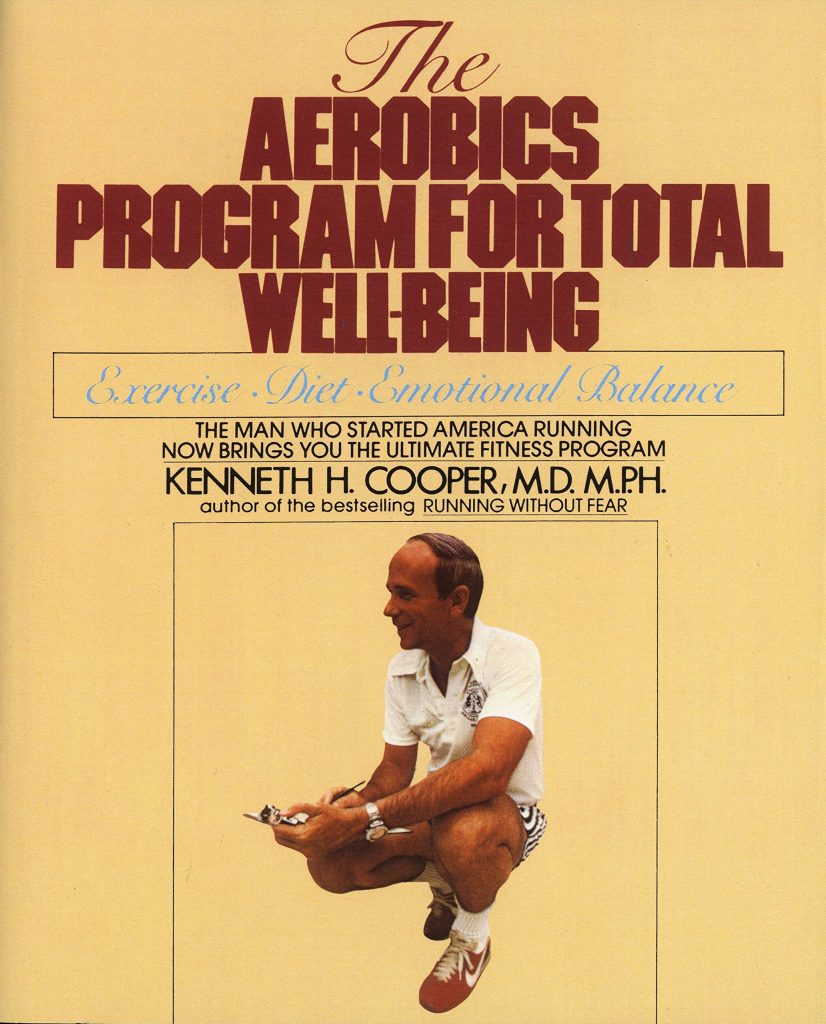 Cooper is author of the bestselling books Aerobics, The New Aerobics, and Running Without Fear. In this book he presents a complete program for total well-being—physically, nutritionally, emotionally—that includes:
dozens of ways to stay fit
three weeks of nutritious menus
guidelines for the 22 components of a comprehensive medical exam
and more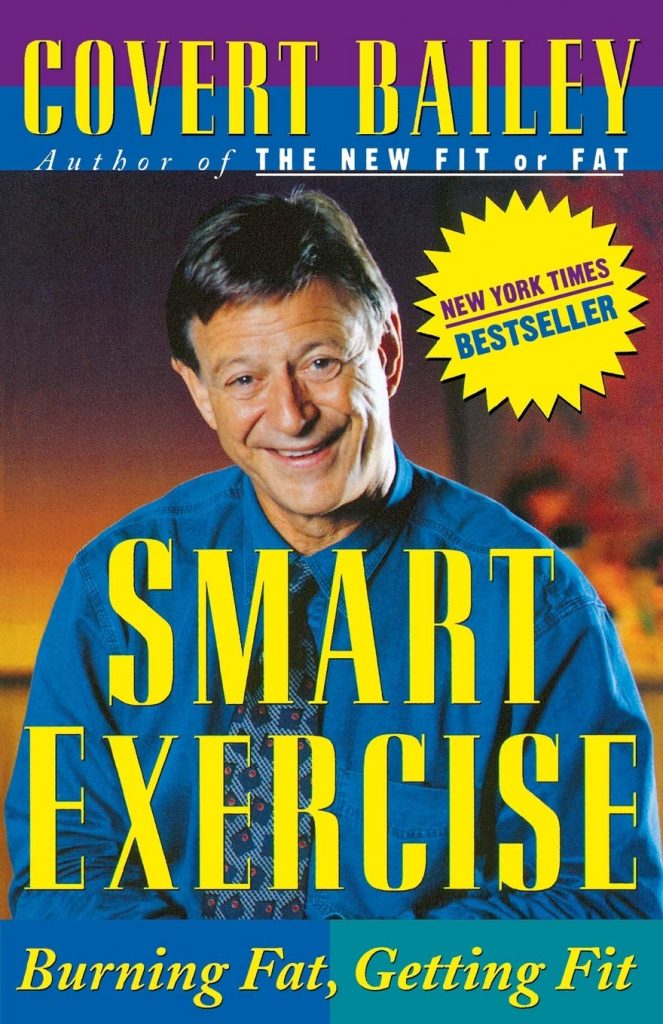 Covert Bailey is the author of several national bestsellers on fitness and presenter of the popular PBS television series "Covert Bailey's Fit or Fat."
Smart Exercise offers a feast of up-to-the-minute information and practical advice for those interested in lowering body fat and dramatically improving their overall fitness and health.
Helpful to anyone designing a fitness program, whether it's to lose a "spare tire" or train for a marathon.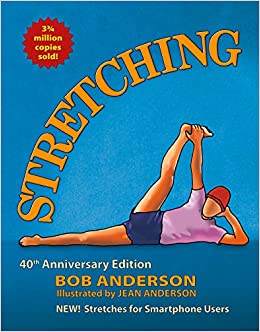 Stretching: For Everyday Fitness and For Running, Tennis, Raquetball, Cycling, Swimming, Golf, and Other Sports by Bob Anderson.
This book was first published in 1975 when fitness awareness was in its infancy. Updated editions are now available as well as videos and card decks too.
Stretching has sold millions of copies and has been published in 24 foreign editions worldwide. After forty-five plus years and even with many other books on the market, it has become the most widely-used and recommended book on stretching in the world.
The reasons for this may be:
the book's simple, user-friendly organization
the clear, basic principles
the easy to follow individual stretches
the ample line drawings 
the need that every body has to stretch
Diet and Weight Management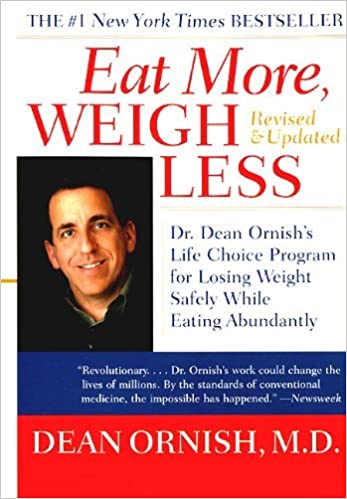 Eat More, Weigh Less: Dr. Dean Ornish's Life Choice Program for Losing Weight Safely While Eating Abundantly by Dean Ornish.
A powerful lifestyle program that helps patients reduce the risk of disease and take off weight while eating as much as they want when they want—but of the right foods.
This generalized offering is a byproduct of Ornish's revolutionary diet and lifestyle program proven to reverse the effects of heart disease.
Eat More, Weigh Less is a scientifically proven weight-reduction plan that includes 250 healthy, gourmet recipes created by some of America's most celebrated chefs.
A bestselling lifestyle and diet book Eat More shows readers how to eat better, live longer, and weigh less without deprivation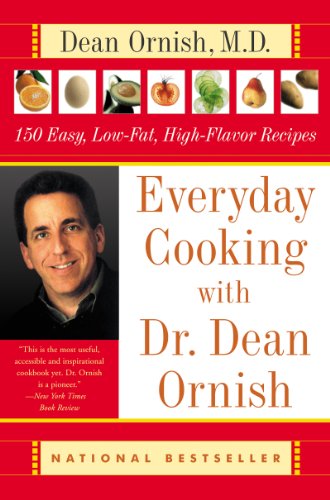 Everyday Cooking With Dr. Dean Ornish: 150 Easy, Low-Fat, High-Flavor Recipes by Dean Ornish.
In this bestselling cookbook, the author of Dr. Dean Ornish's Program for Reversing Heart Disease shows you how to make low-fat cooking fast, delicious, and fun. These 150 easy and extraordinary recipes are low in fat and cholesterol–and high in flavor.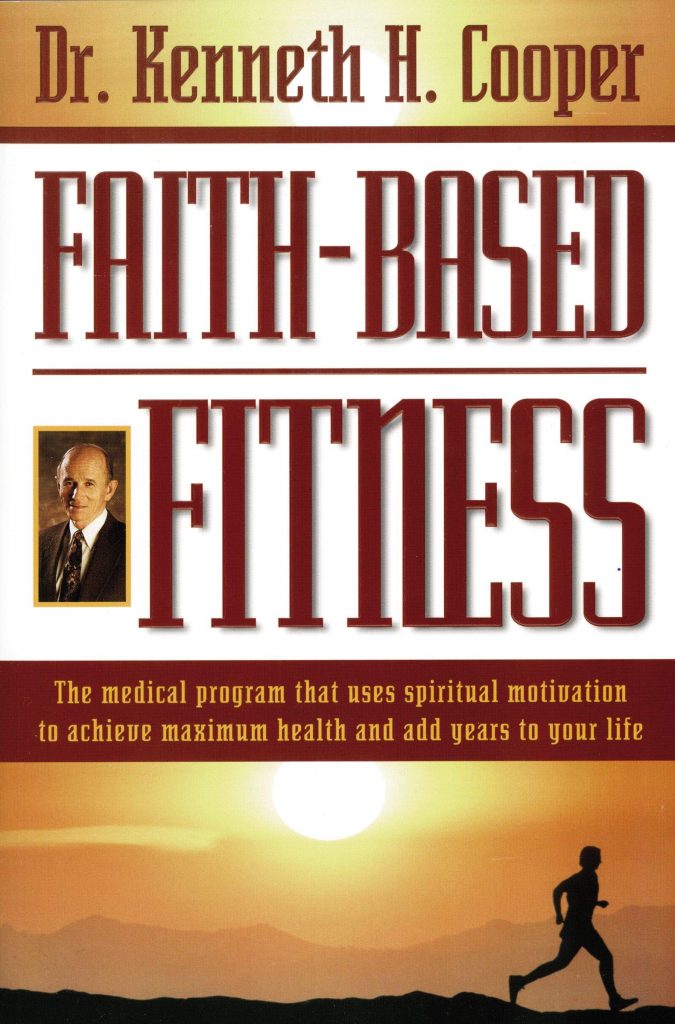 Faith-Based Fitness: The medical program that uses spiritual motivation to achieve maximum health and add years to your life by Kenneth H. Cooper. 
Dr. Kenneth H. Cooper is the pioneering physician that played a major role in launching the aerobic exercise revolution in the 1970s. In this book, at once practical and inspirational, he gives detailed instructions for a regimen that integrates exercise, diet, and spiritual faith in a way that maximizes physical, emotional, and spiritual health.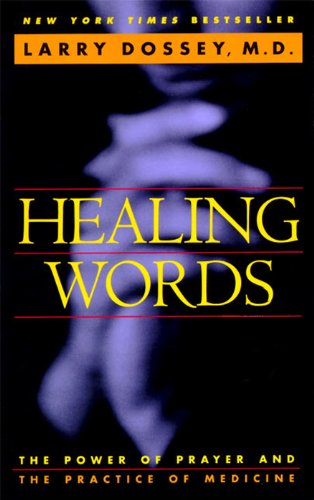 This book probes the links between medicine and the healing power of prayer.
The fact that prayer heals has been known the world over for millennia, but it is a new concept to 20th-century science, one confirmed by dozens of laboratory experiments that Dossey cites.
Prayer can help with high blood pressure, asthma, heart attacks, headaches, and anxiety; moreover, it can alter enzyme activity, blood cell growth, and the germination of seeds.
Dossey rejects the traditional Judeo-Christian notion of prayer as a relationship to a transcendental God. Instead, he offers the view of prayer as a "genuinely nonlocal event" directed to the "Absolute" in all things.