Whether we work for ourselves or somebody else, the growing self-awareness that arises through the practice of mindfulness, compassion, and relationship makes our life more fulfilling.
Within the container of increasing awareness of self and the world there are many additional values we can engage with as part of how we live and make a living. These can include: 
Being true to who we are in both work and life
Running business as if people mattered
Collaborating and sharing of decision making
Compassion for the less favored
Care for and service to others
Philanthropy and gift-giving
Environmental preservation and regeneration
The greening of our cities
This small collection of recommended readings covers the gamut from career choices to understanding money and from green economics to business as right livelihood.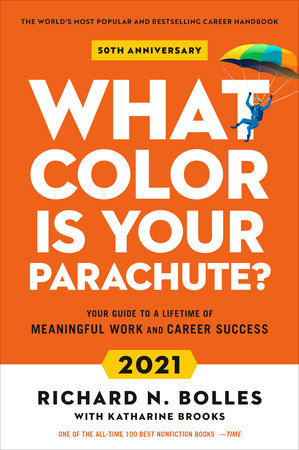 The grand-daddy of all career guides!
This is the definitive life/work planning manual. Parachute is a perennial best-seller, with a new edition each year, because the exercises and advice actually work.
Even if you aren't looking for a change in your work, the self-assessment exercises offer you bountiful insight into your inner workings and preferences.
The sub-subtitle says it all: "a unique, step-by-step plan to pinpoint your goals and make your dreams come true."
This is a classic career self-help book, a close second to What Color Is Your Parachute?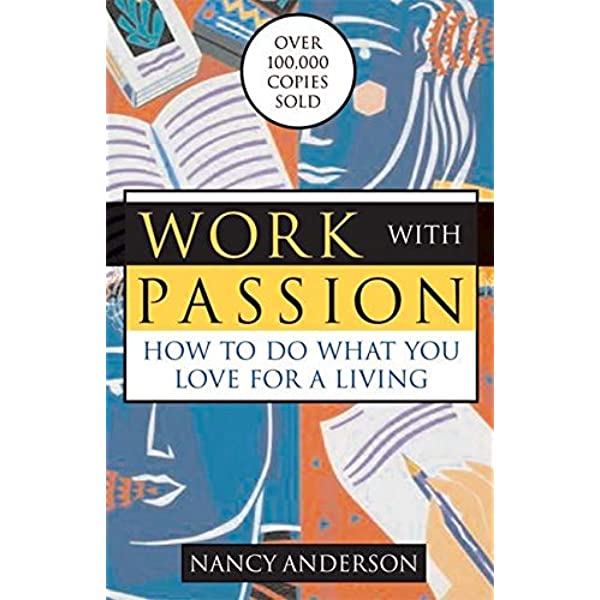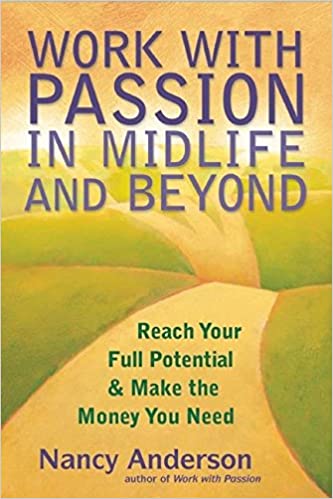 Work with Passion was originally acclaimed as "the career guide book of the 1980s," this book is still one of the most practical and motivating guides available to finding meaningful work.
There are excellent self-assessment tools here, as well as instruction in
Goal setting
Building personal support networks
Researching potential jobs
Approaching potential employers
Using a resume
Overcoming negative emotions
Lots of examples from the experience of Nancy's clients.
Work with Passion In Midlife and Beyond is a focused application of Anderson's practical approach to career in the second half of life. Equally good.

Do What You Are is well-written, fun to read, and a great source of career seeking and management ideas—if you already know your "Myers-Briggs" type.
While the official, Myers-Briggs test (known as the MBTI) finding and paying a certified tester, there is a free version available that many people find to be just as helpful: the 16 Personality Types test.
If you're looking for help on improving your career, however, Barabara Sher's Wishcraft or Richard Bolles' What Color is Your Parachute are stronger.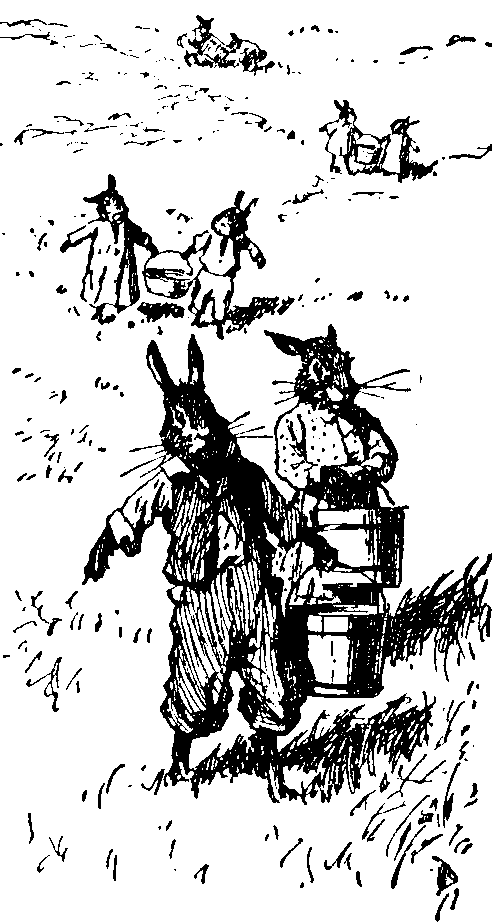 The Briarpatch is a system of self-reliance and mutual support for small, really small, and one-person businesses.
(For the record, whether a creative project, cause-driven initiative, or money-making enterprise, the Briarpatch says that everything is a "business.")
It starts with the ideas that you are a Briar if you:
Aspire to right livelihood and simple living.
Seek to make a good living doing work that you love.
Are passionate about learning and have an insatiable curiosity about how the world works.
See failure and mistakes as essential learning tools.
Prefer cooperation to "going it alone."
Practice open books with your own tribe and community.
Place a high value on personal and social responsibility.
Put customer and stakeholder relationships ahead of just making money.
Understand that profit, or at least a positive cash flow, is necessary to stay in business.
Want to have fun in everything you do.
The Briarpatch was founded by former banker, commerce guru, and author Michael Phillips in San Francisco in 1974. It still exists today and now takes advantage of the Internet to facilitate community and communication. Learn more at Briarpatch.Net.
The Briarpatch Bookshelf is a series of books that chronicles the history of the Briarpatch and presents principles and practices that members of the network uncovered, developed, and shared to make their businesses more successful.
Keep reading to learn more.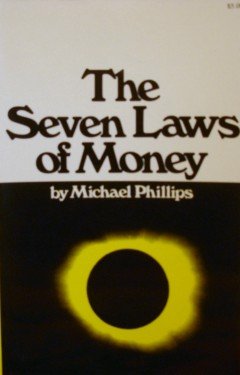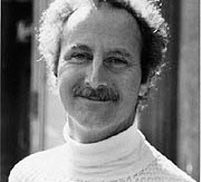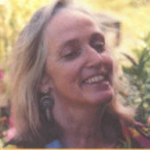 The Seven Laws of Money by Michael Phillips and Salli Rasberry
A "counter-culture" view of money!
Michael Phillips and Salli Rasberry wrote Seven Laws in response to a growing interest in business and money during the early 70s by friends and friends of friends who had been social activists in the 60s.
Salli was writing Rasberry Exercises about parent-sponsored schools and people were asking her how to raise money to pay for these. She asked Michael for some advice and Seven Laws was born.
Yes, it can be seen as a book about personal finance, but, more importantly, it is a definitive introduction to three key principles or practices that are critical to success in any right livelihood business.
This was the first of several books chronicling the history and development of a qualitatively different way of doing business that arose out of the "counter-culture" movement. Seven Laws introduced the first three of nine principles that were uncovered over time to become a sort of coda for success in values-driven businesses:
Principle 1. Passion for one's work. Feeling passionate about one's work supplies self-starting energy, perseverance, and deeply personal meaning which act in concert as a feedback loop refreshing and renewing one's passion.

Principle 2. Honesty and openness. When launching adventures that depend on cooperation and a community of support, honesty and openness are superior strategies.

Principle 3. Financial records and statements. Running a business "by the seat of your pants" places severe limits on the lifespan of a project. Accurate accounting records and regularly reviewed detailed financial statements are key to making any project, initiative, or enterprise work.
Based on an ancient algorithm, the "Seven Laws of Money" are the context within which all nine principles are practiced. As delineated in this book, the seven laws of money are:
Law 1. Do it! The money will come when you are doing the right thing.
Law 2. Money has its own rules: records, budgets, savings, borrowing.
Law 3. Money is a dream – a fantasy as alluring as the Pied Piper.
Law 4. Money is a nightmare – being in jail, robbery, fears of poverty.
Law 5. You can never really give money away.
Law 6. You can never really receive money as a gift.
Law 7. There are worlds without money.
Friends and Briarpatch members Dick Raymond, Jug 'n' Candle, and Stewart Brand contributed to the book.
The version published in 1974 is the complete, original one. Look for the black and white cover with the image of a solar eclipse. The "Shambhala Pocket Edition" is an abbreviated version.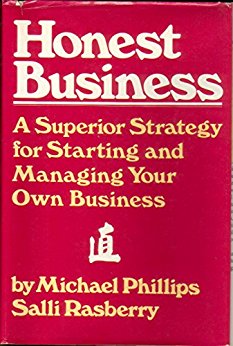 Honest Business: A Superior Strategy for Starting and Managing Your Own Business by Michael Phillips and Salli Rasberry
A detailed explanation of the emerging Briarpatch business strategy derived from the lessons learned by Briar members since the 1974 publication of Seven Laws. In Honest Business, Phillips and Rasberry clarified three more Briarpatch principles or practices:
Principle 4. Tradeskill. Running a successful business requires unique attitudes and behaviors—skills, if you will, that you usually learn as a child if exposed to a well-run business. Salli and Michael labeled the skills that reflect these attitudes and behaviors "tradeskill"—not the skill to do a craft or artisan trade, but the skill to do any kind of merchanting or trading.

Principle 5. Openness (again). Openness in business has community, customer and managerial advantages.

Principle 6. Perfect Capital. Capital is not central to business success. Too much capital can be even worse than not enough.
Examples and stories illustrate the real-world use of these principles. The 1981 version is the complete, original one. Look for the red cover. The "Shambhala Pocket Edition" is an abbreviated version.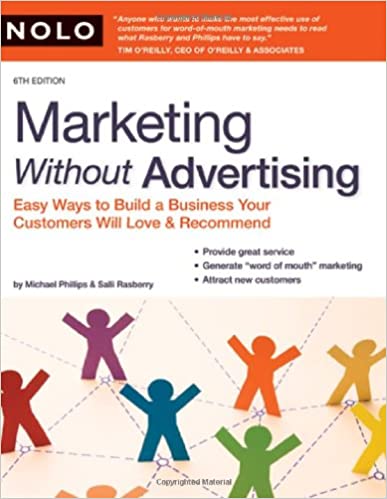 Marketing Without Advertising: Easy Ways to Build a Business Your Customers Will Love & Recommend (6 Editions) by Michael Phillips and Salli Rasberry.
Michael, Salli, other friends, and I (Claude Whitmyer) were partners in a private business school, the Noren Institute. Marketing Without Advertising includes source material gathered during delivery of our course by the same name.
This book is a marketing handbook for any business hip to the power of relationships and the questionable efficacy of interruption advertising. It includes a case against interruption-type advertising.
The first six principles or practices of the Briarpatch business strategy described above in Seven Laws and Honest Business are well integrated in this work and three more are introduced:
Principle 7. Measurement. Always meter your ads. It's the only way you can tell if they are working.

Principle 8. Listings. Listing ads (directories, for example) are superior to interruption ads (billboards, TV, for example). Metering will tell you whether this is true for your business.

Principle 9. Generosity. "Generous" marketing, such as freeware, shareware, generous licensing fees, generous affiliate programs, or warranties that go the extra mile will garner a larger market share than advertising. Plentiful and effective help desk/customer service should be included here as part of "after sales/follow-up" marketing.
Marketing Without Advertising also contains tips on using email and social media in your promotional efforts.
TABLE OF CONTENTS
Chapter 1. Advertising: The Last Choice in Marketing
Chapter 2. Personal Recommendations: The First Choice in Marketing
Chapter 3. The Physical Appearance of Your Business
Chapter 4. Pricing
Chapter 5. How You Treat People Around You
Chapter 6. Openness: The Basis of Trust
Chapter 7. Deciding How to Educate Potential Customers
Chapter 8. How to Let Customers Know Your Business is Excellent
Chapter 9. Helping Customer Find You
Chapter 10. Customer Recourse
Chapter 11. Marketing on the Internet
Chapter 12. Dynamic Interactive Marketing
Chapter 13. Designing and Implementing Your Marketing Plan
Chapter 14. Creating a Calendar of Events
There are six editions out there; any of them are great though Internet/Email marketing wasn't covered in the first edition. Avoid the Kindle Version of the Sixth Edition. It's poorly duplicated and difficult to use.
Two subtitles:
First edition: Inspire Customers to Rave About Your Business to Inspire Lasting Success
Second through sixth editions: Easy Ways to Build a Business Your Customers Will Love & Recommend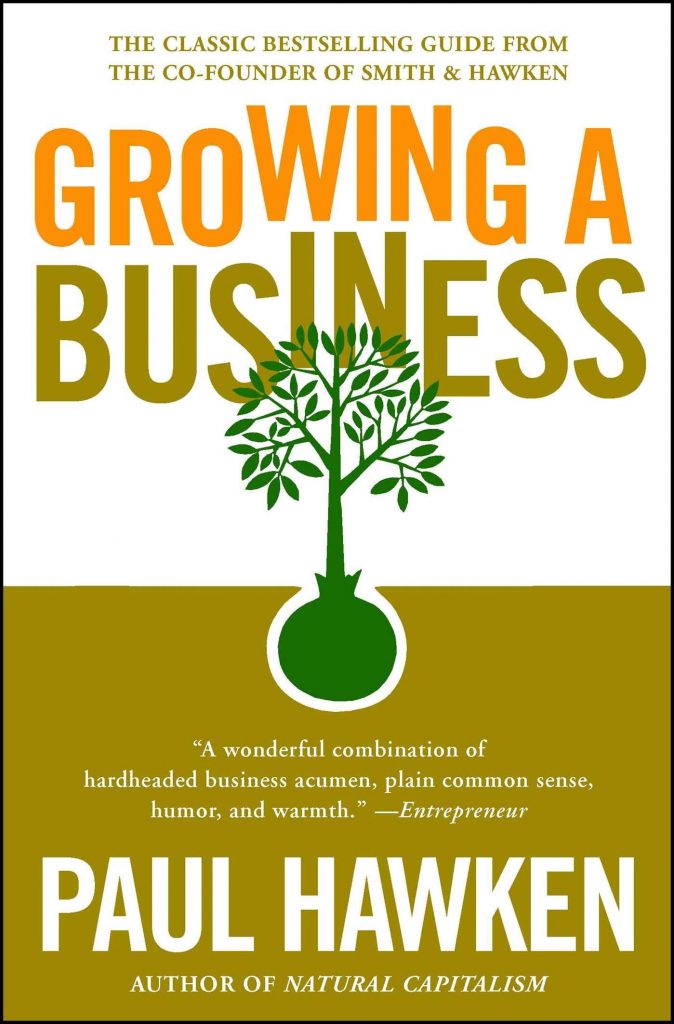 Growing a Business by Paul Hawken.
The classic, bestselling guide for the 17-part PBS series of the same name.
A long-time member of Briarpatch, Paul Hawken is a serial entrepreneur, an activist, and an advocate for sustainable business. Hawken is best known, perhaps, as the co-founder of Smith & Hawken Tools but he is also the author of several influential books including The Ecology of Commerce, Natural Capitalism, and Blessed Unrest.
The nine principles of the Briarpatch approach to successful small business are well represented throughout Growing a Business.
Paul uses examples from his own businesses, including Erewhon (a preeminent natural food distributor) and Smith & Hawken tools, as well as examples from other successful small businesses to illustrate the principles as well as the many practices that good businesses tend to follow.
"The most successful business—your idea for a business—will grow from something that is deep within you, something that can't be stolen by anyone because it is so uniquely yours that anyone else who tried to execute your idea would fail," Paul declares.
Hawken also points out that successful entrepreneurs are not those willing to take big risks. They are those who minimize the risks by being so familiar with their offering and its place in the market that it is next to a sure thing by the time they actually launch it.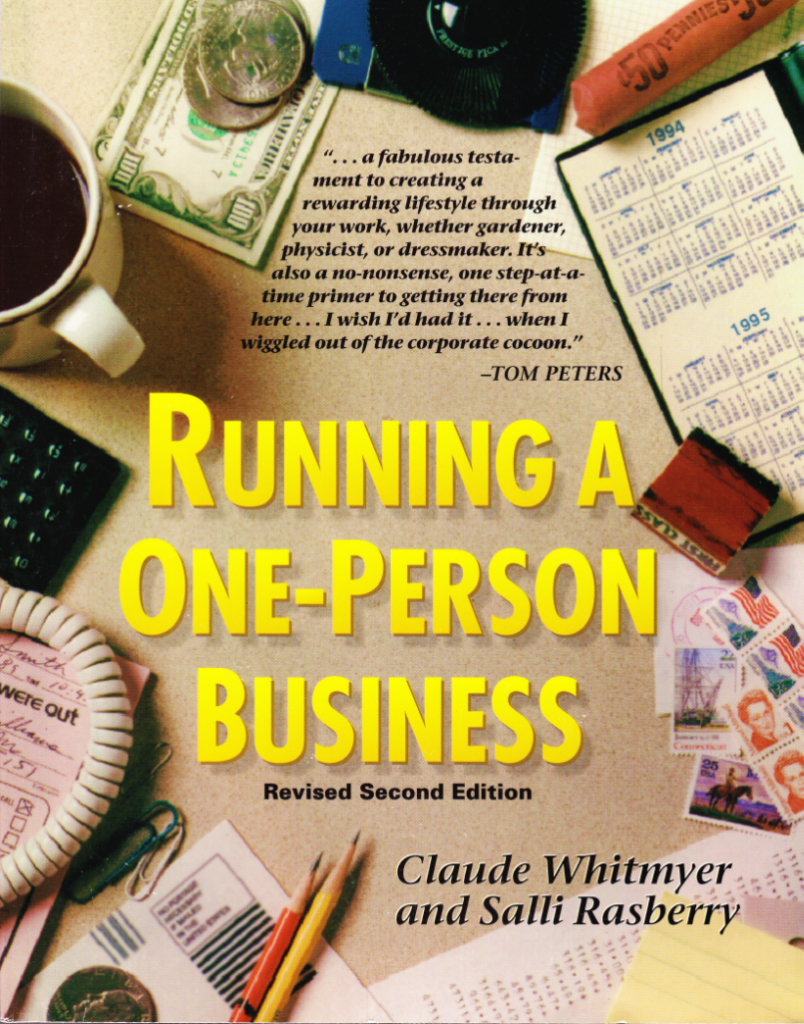 Running a One-Person Business: Business as Lifestyle by Claude Whitmyer and Salli Rasberry (with Michael Phillips).
Running a One-Person Business too was derived from source material gathered during the delivery of our Noren course by the same name.
Running is a handbook for sole proprietors and solopreneurs, artists and musicians,  consultants and healthcare professionals, or any other person wanting to strike out on their own and bring their product or services to the world in a way that takes care of people and the environment and makes the world a better place.
The nine principles of the Briarpatch business strategy are integrated throughout. The only things missing are the technology solutions that have been invented since the second edition of the book was published in 1994.
TABLE OF CONTENTS
Introduction: Business as Lifestyle
Chapter 1. One-Person Business Owners–A Unique Group
Chapter 2. Bookkeeping
Chapter 3. Financial Management and Control
Chapter 4. Financial Strategies
Chapter 5. Information Management
Chapter 6. Time Management
Chapter 7. Setting Up Shop
Chapter 8. Choosing Office Equipment--High Tech or Low?
Chapter 9. Grassroots Marketing
Chapter 10. Emotional-Support Systems
Chapter 11. Staying a One-Person Business
Appendix. Start-Up and Legal Matters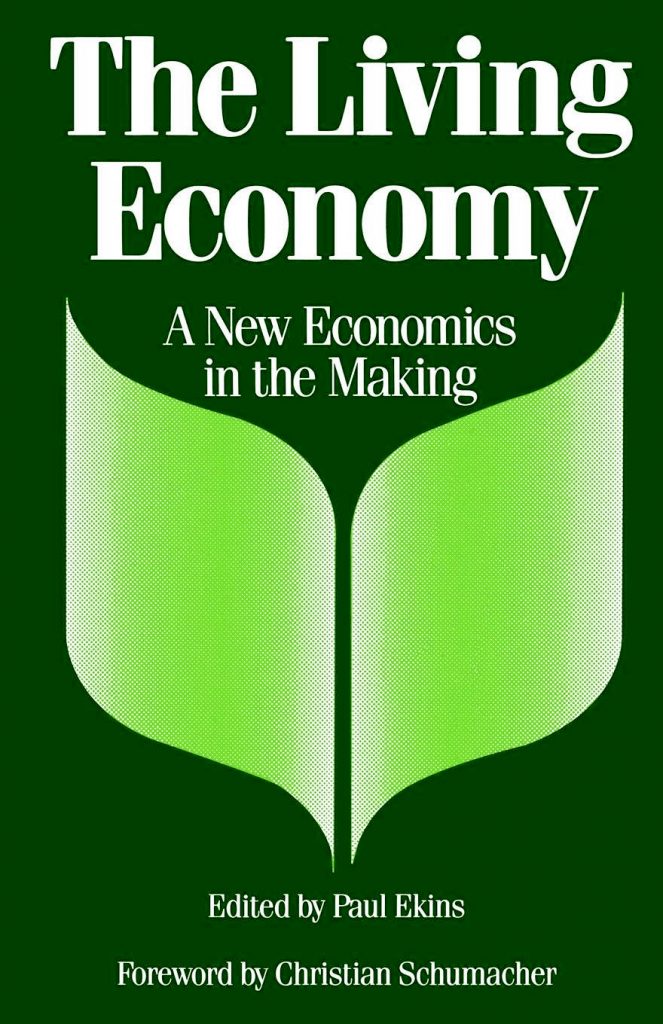 The Living Economy: A New Economics in the Making by Paul Ekins (editor).
From the Cover
"Economics is in trouble. Its policy instruments are blunt, its experts disagree and its theories are in disarray in the face of global economic disorder:
unprecedented levels of indebtedness
endemic inflation
high unemployment
deepening world poverty
gross environmental degradation
"The Living Economy analyses conventional economic theory in the light of contemporary economic problems and finds its basic premises and assumptions flawed and its methodology suspect in several important respects.
"The Living Economy is the first expression of a coherent, consistent economic framework, which incorporates the collective wisdom of those who, like E.F. Schumacher, have perceived modern industrial development to be humanly unsatisfying and environmentally unsustainable. The book is based on the first two years' work of The Other Economic Summit (TOES) and draws on the insights and experience of over forty expert contributors, the pioneers of this new kind of economic thinking, including:
Herman Daly
Johan Galtung
Susan George
Hazel Henderson
James Robertson
Paul Ekins has organized the contributions ". . . into a flowing, clearly organized narrative, from which the New Economics emerges as a substantial body of positive and viable economic theory, policy and practice for wealth and well-being now and in the future."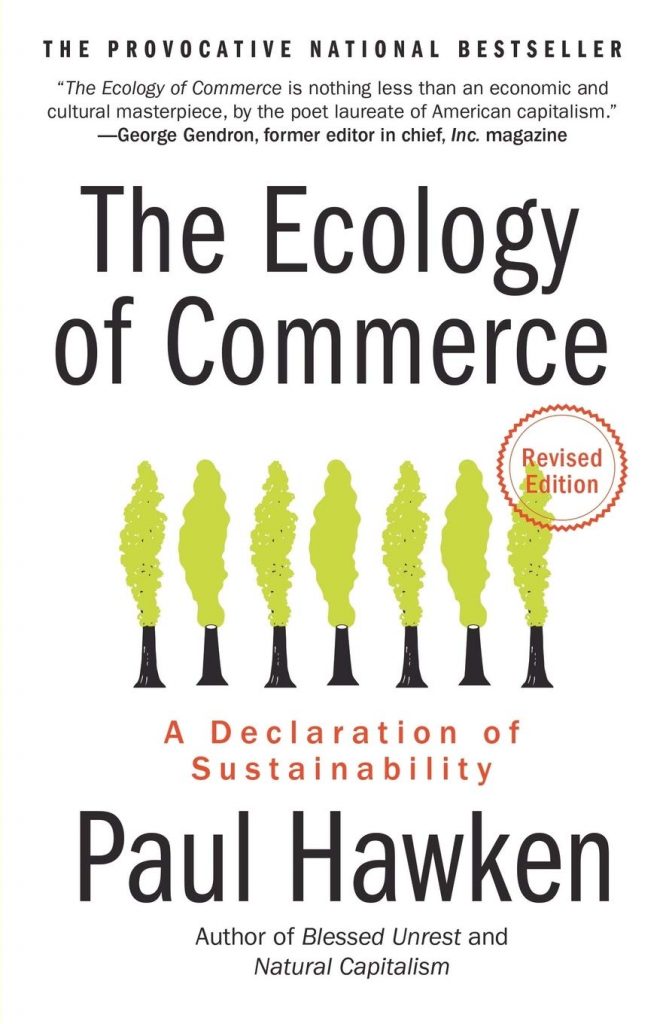 The Ecology of Commerce: A Declaration of Sustainability by Paul Hawken.
From the Preface
"To create an enduring society, we will need a system of commerce and production where each and every act is inherently sustainable and restorative. Business will need to integrate economic, biologic, and human systems to create a sustainable method of commerce. As hard as we may try to become sustainable on a company-by-company level, we cannot fully succeed until the institutions surrounding commerce are redesigned. Just as every act in an industrial society leads to environmental degradation, regardless of intention, we must design a system where the opposite is true, where doing good is like falling off a log, where the natural, everyday acts of work and life accumulate into a better world as a matter of course, not a matter of conscious altruism. That is what this book tries to imagine.
"In order to achieve those solutions, we must begin with a set of objectives. I would start with these.
"1. Reduce absolute consumption of energy and natural resources in the North by 80 percent within the next half-century.
"2. Provide secure, stable, and meaningful employment for people everywhere.
"3. Be self-actuating as opposed to regulated or morally mandated.
"4. Honor market principles.
"5. Be more rewarding than our present way of life.
"6. Exceed sustainability by restoring degraded habitats and ecosystems to their fullest biological capacity.
"7. Rely on current income.
"8. Be fun and engaging, and strive for an aesthetic outcome.
"As you seek your own answers to these questions, keep this critical point in mind: Our human destiny is inextricably linked to the actions of all other living things. Respecting this principle is the fundamental challenge in changing the nature of business."