Claude at the "Front of the Room"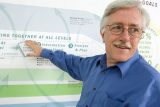 "Claude is a deep water community builder and networker. He was in on the ground floor of the PC revolution in the '80s and has learned his way up with it, inventing and evolving many useful solutions. He has tirelessly supported right livelihood approaches to business, and other sensible strategies for the new century."
David Sibbet
The Grove
Noren Learning Expeditions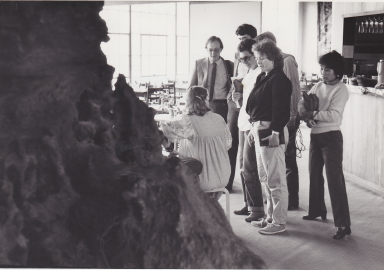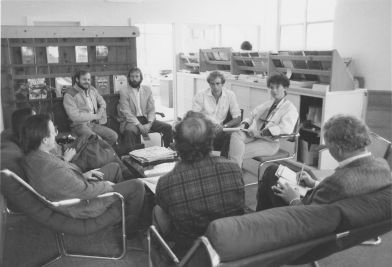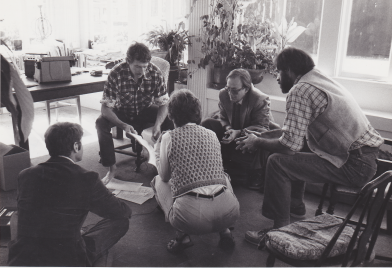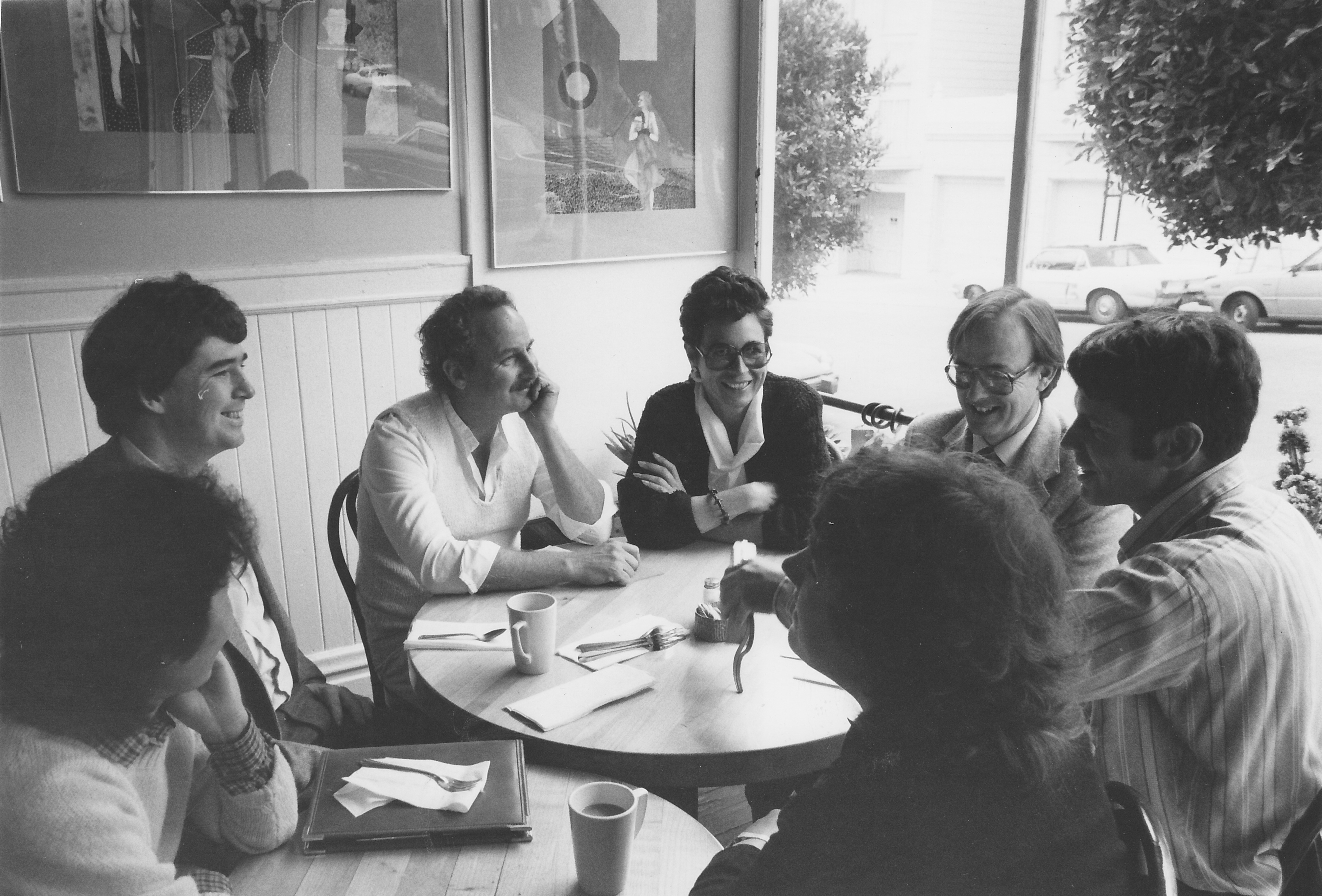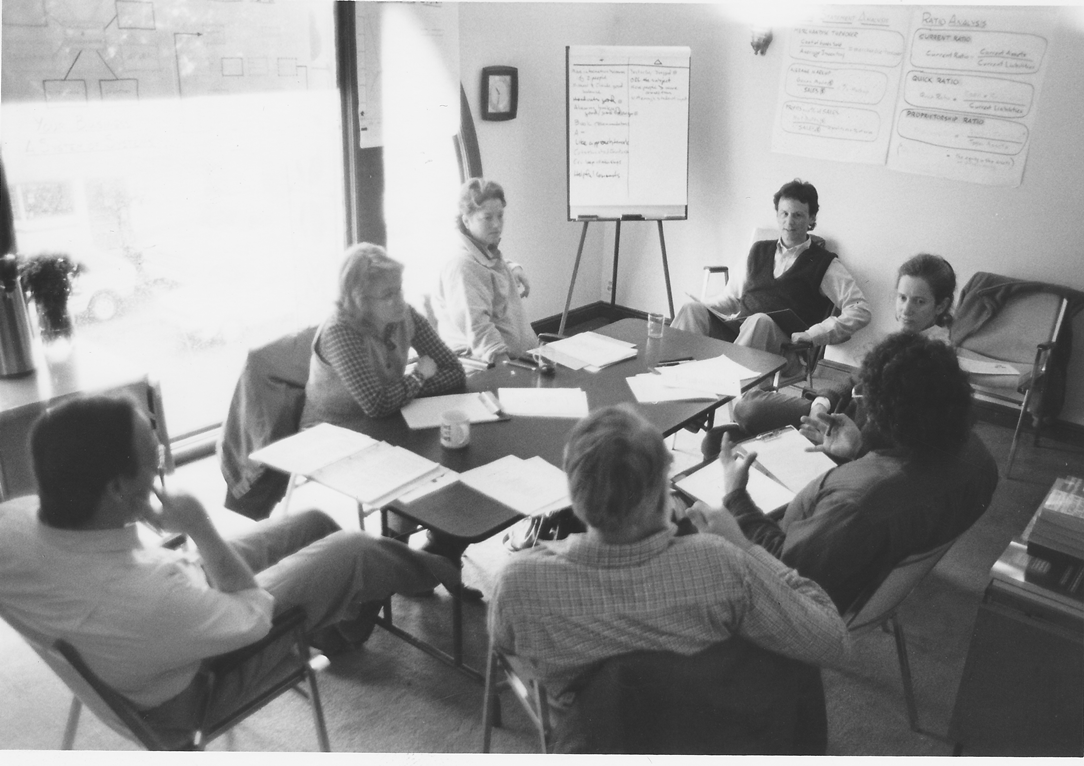 "Claude Whitmyer is one of the most thorough, versatile and effective consultants I know. The breadth of his business knowledge and his demonstrated commitment to integrity and social responsibility make him a uniquely gifted business advisor and management consultant. Through FutureU and Noren, Claude truly makes a high value contribution to each project he undertakes. "
Christian Forthomme, MBA
RealChange Network
FutureU™ Training Programs
Publications Interviewing or Quoting Me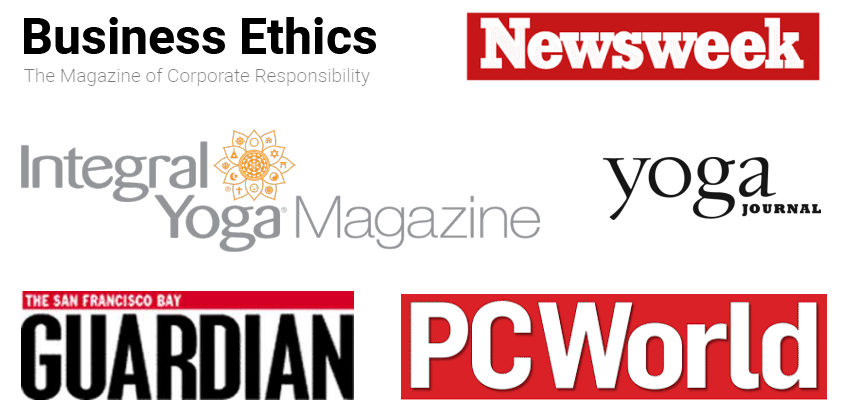 Media Publishing My Articles & Reviews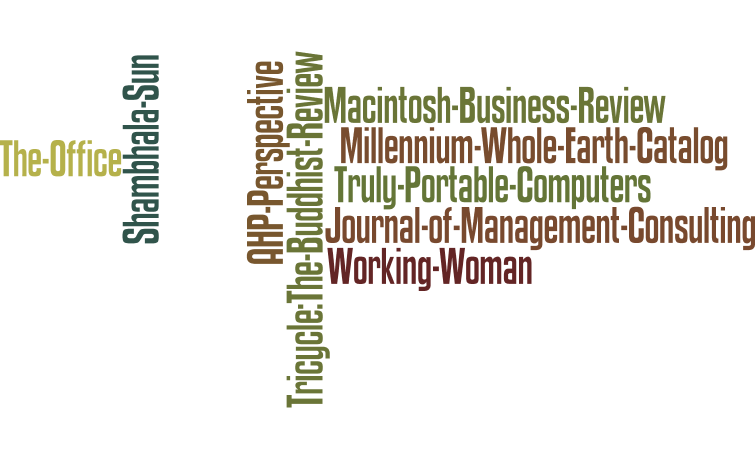 "Claude is a seer of extraordinary sagacity. He has helped me and many others into developing a clearer view of self and one's potential and uniqueness. He is also a pleasure working with in developing organizational capacity for excellence."
Whitney Vosburgh
Artist and Brand Consultant
Whitney and Company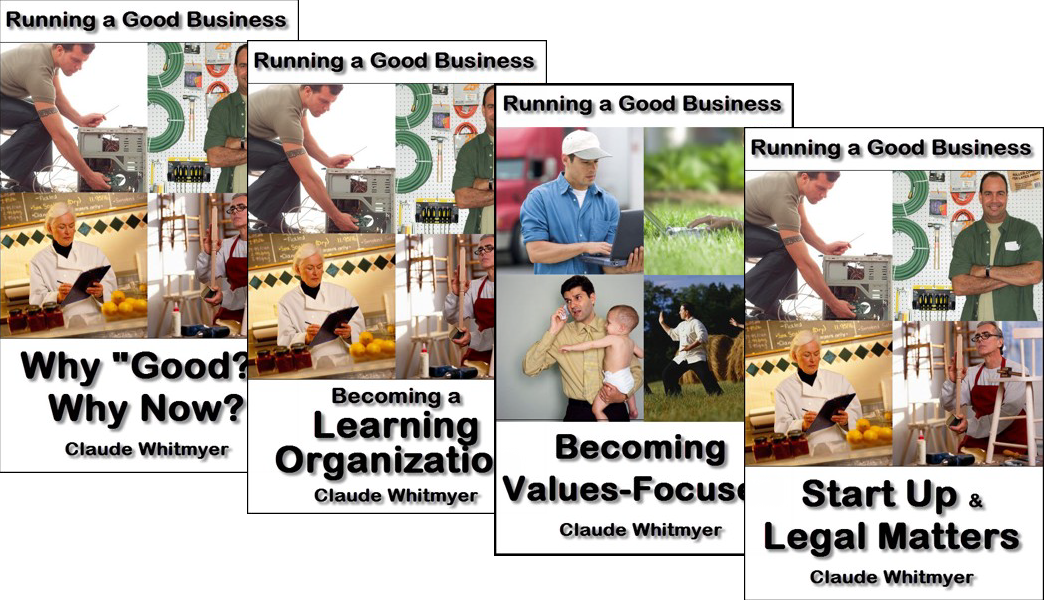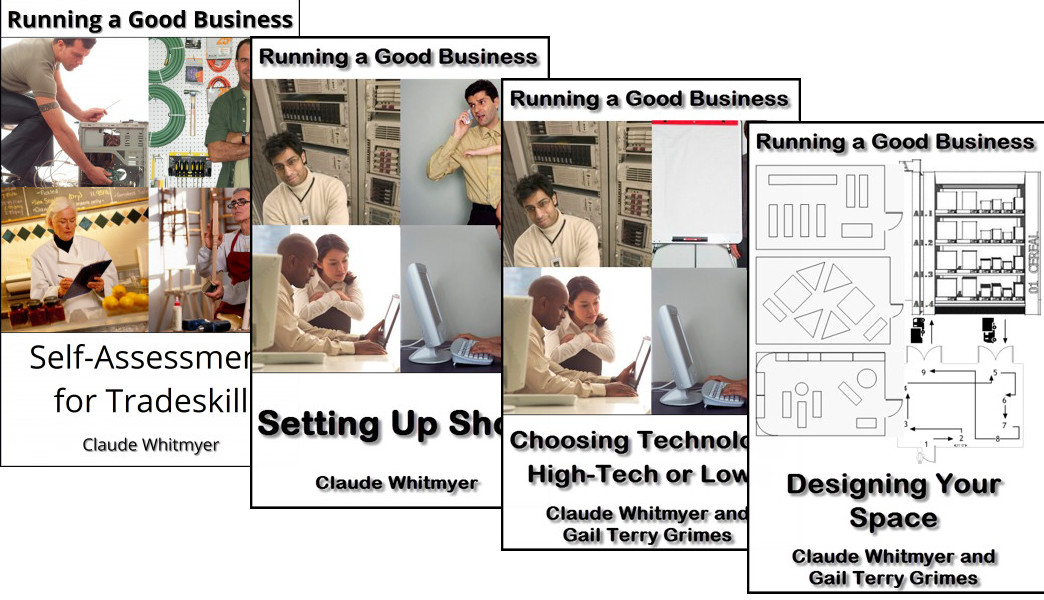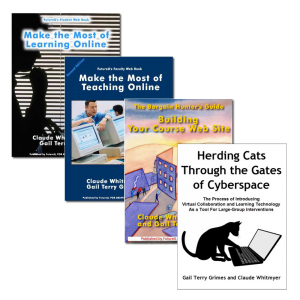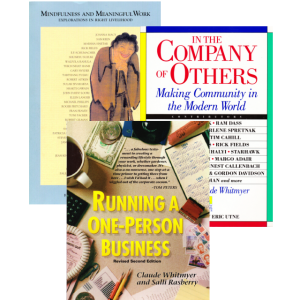 "Claude is a creative thinker and revolutionary educator, combining technological sophistication with highly developed people skills. A pleasure to work with, reliable, thorough and innovative."
Lisa Faithorn, Ph.D.
Cultural Anthropologist
NASA Ames
Living Lightly in the City
A retail store based on the Whole-Earth Catalog, selling alternative energy, appropriate technology, and self-reliance in the city.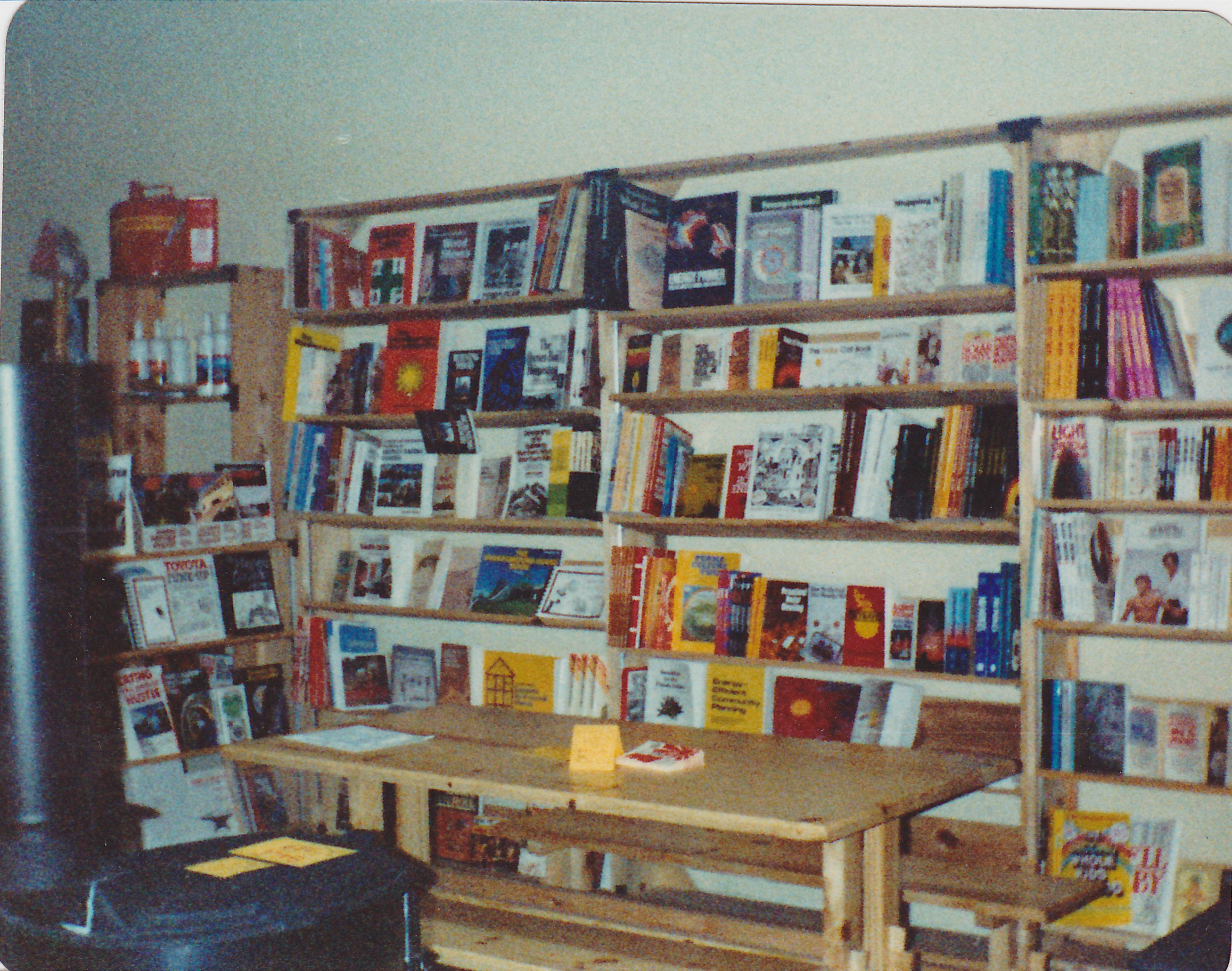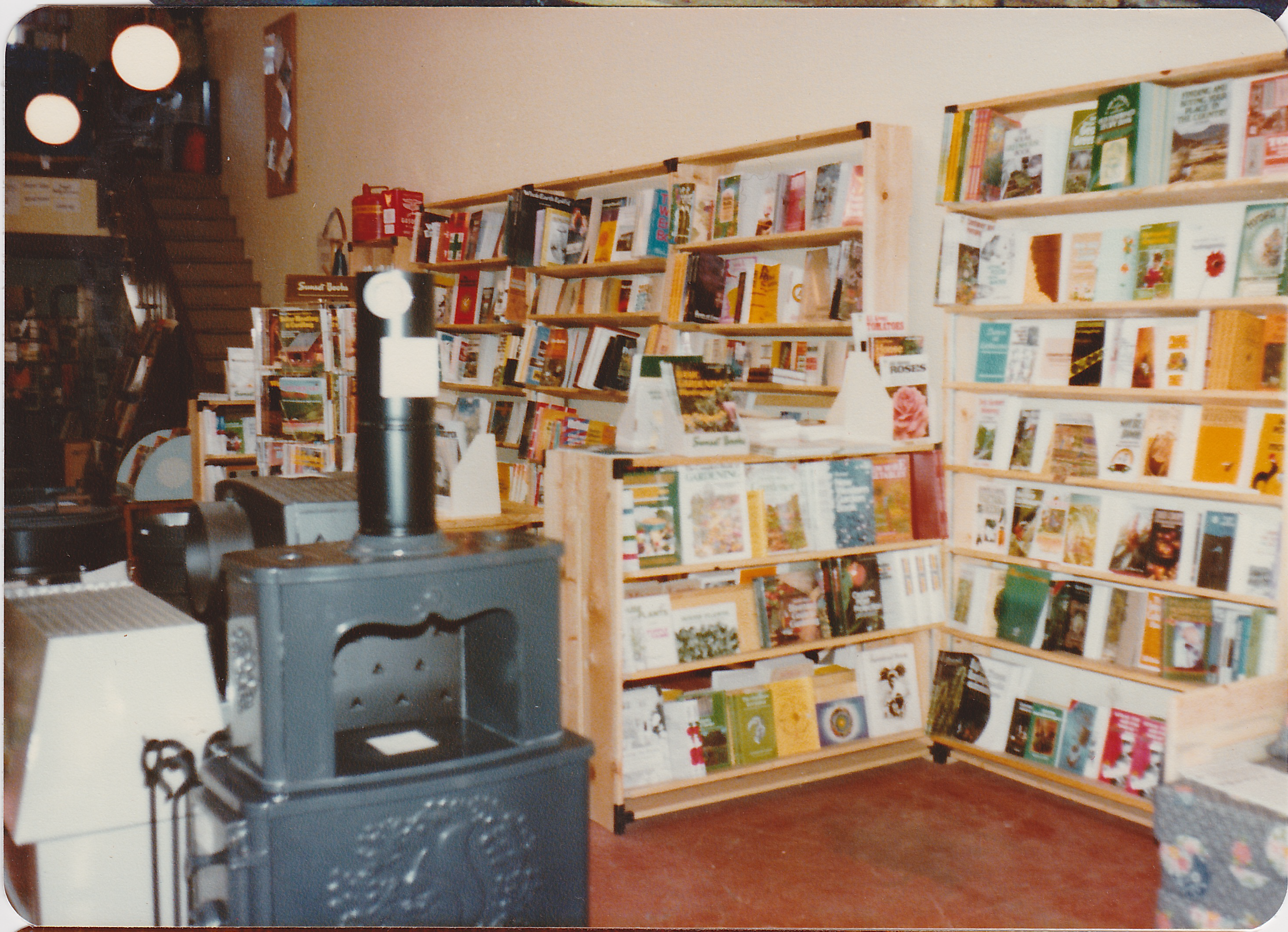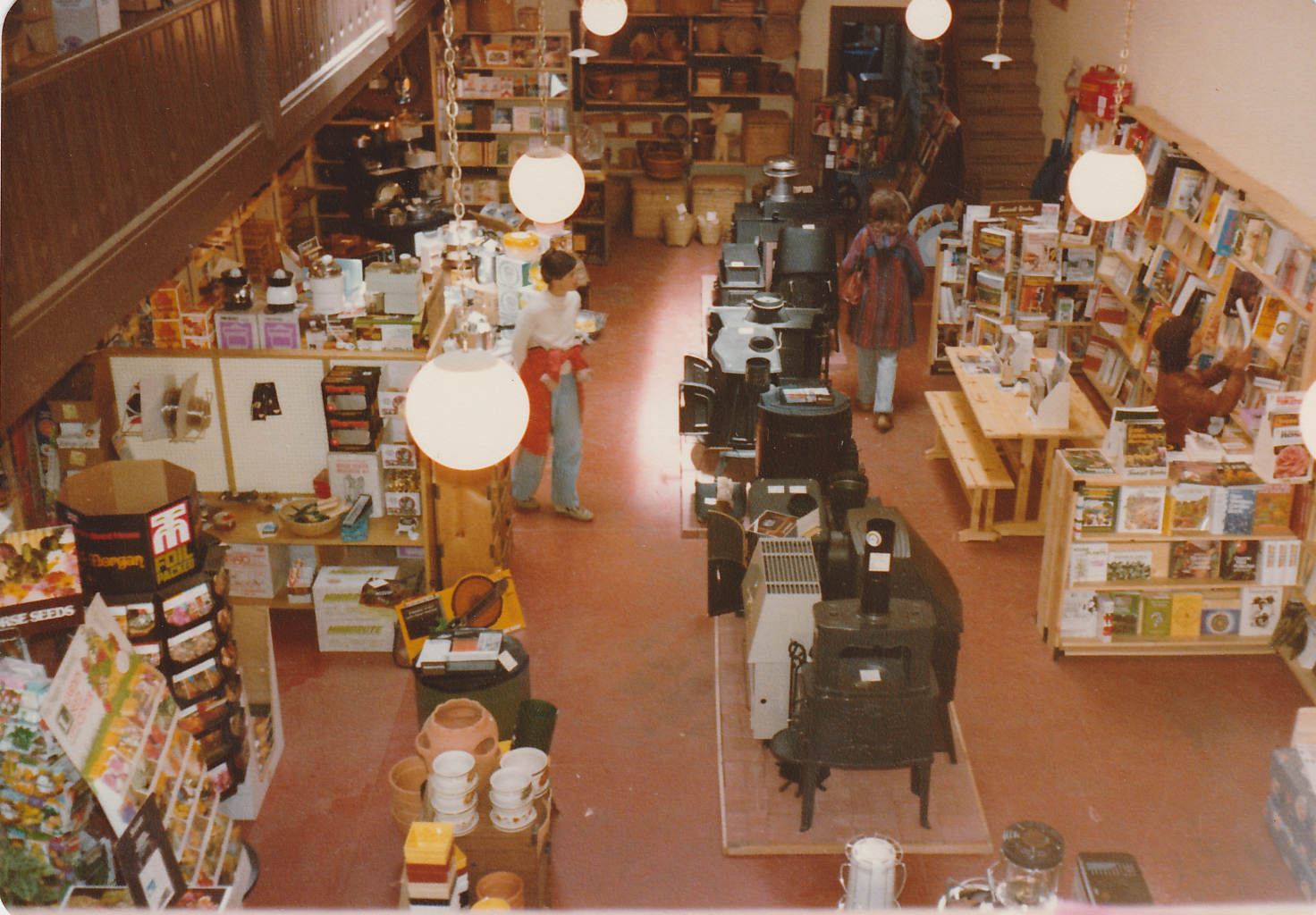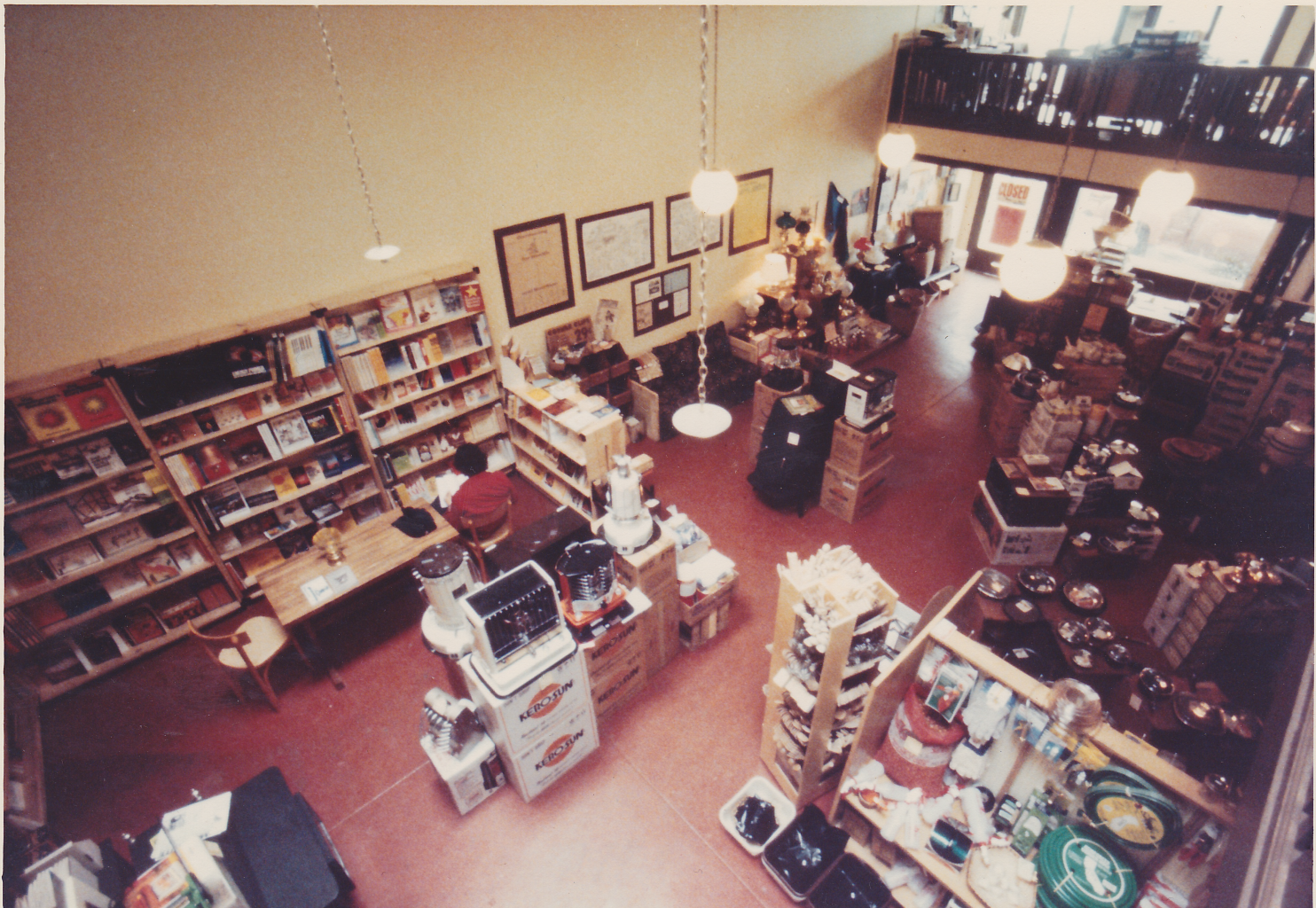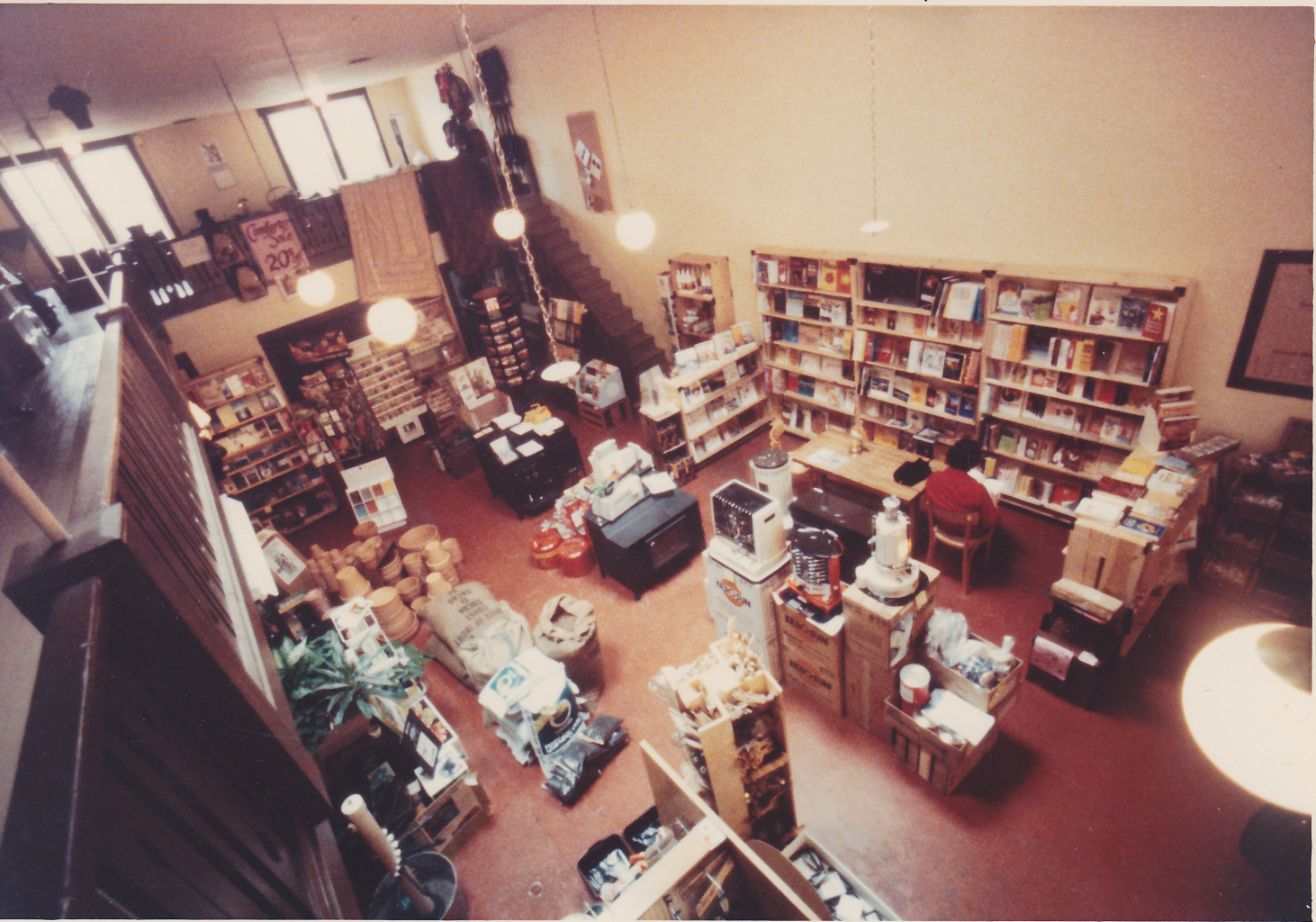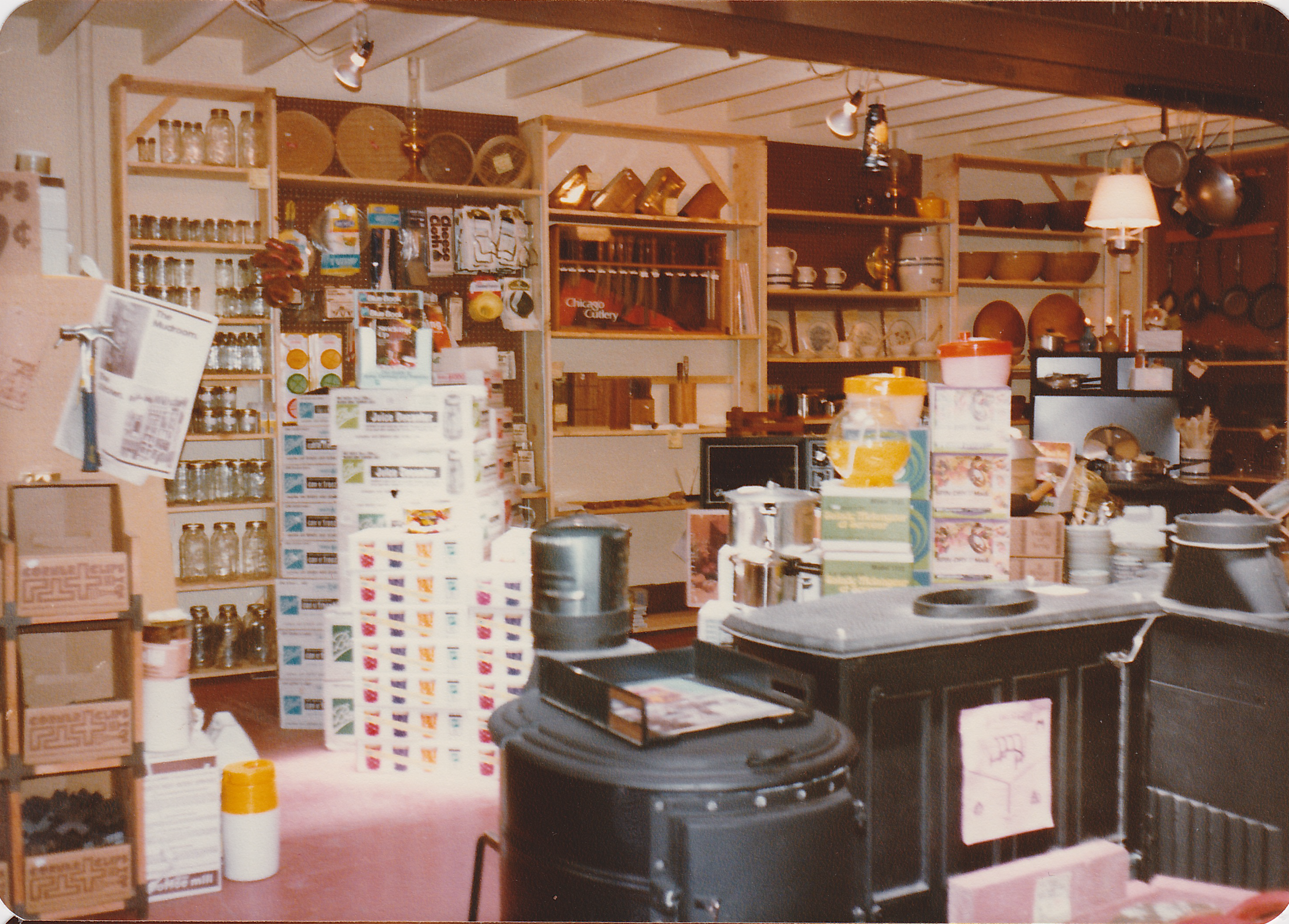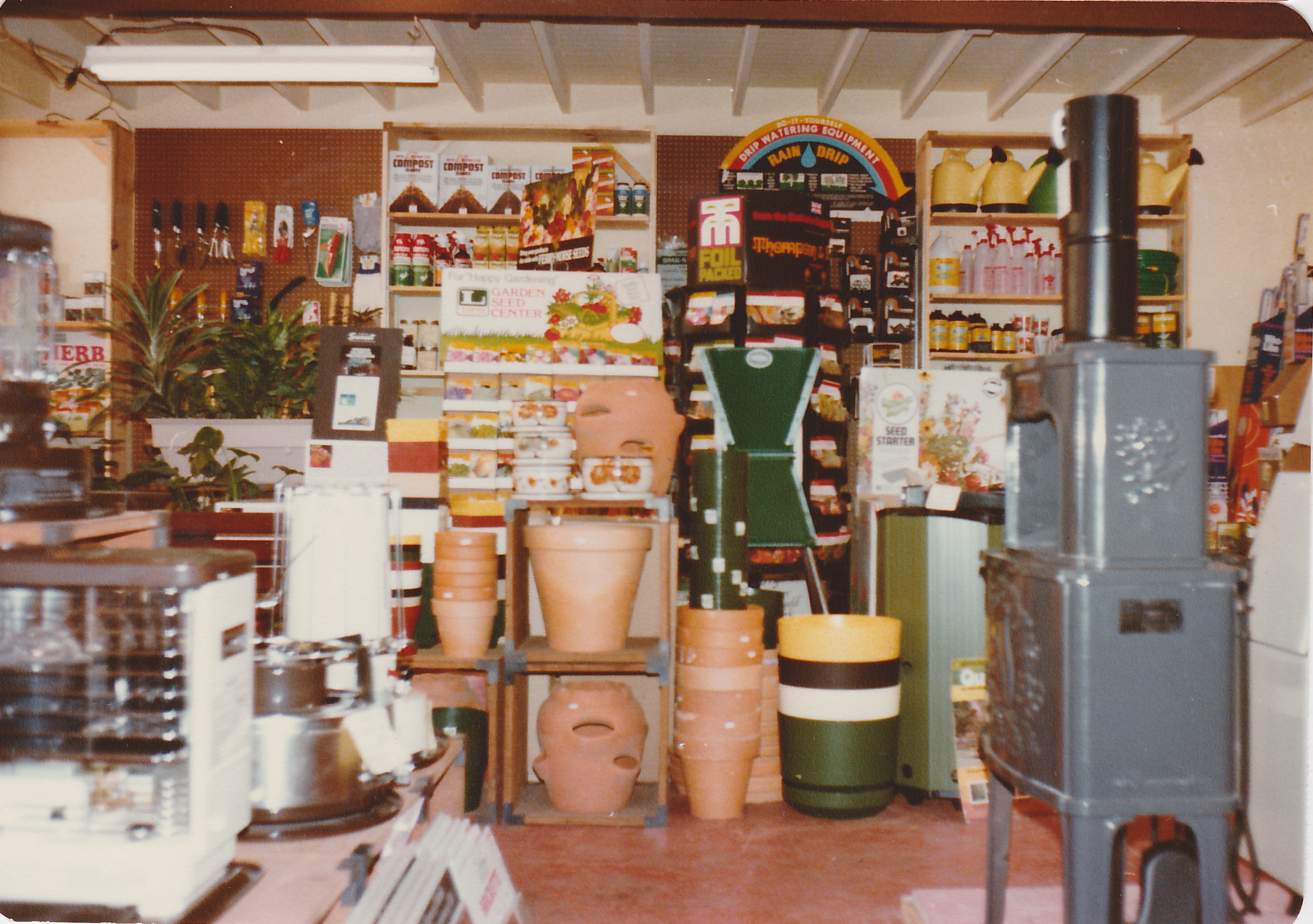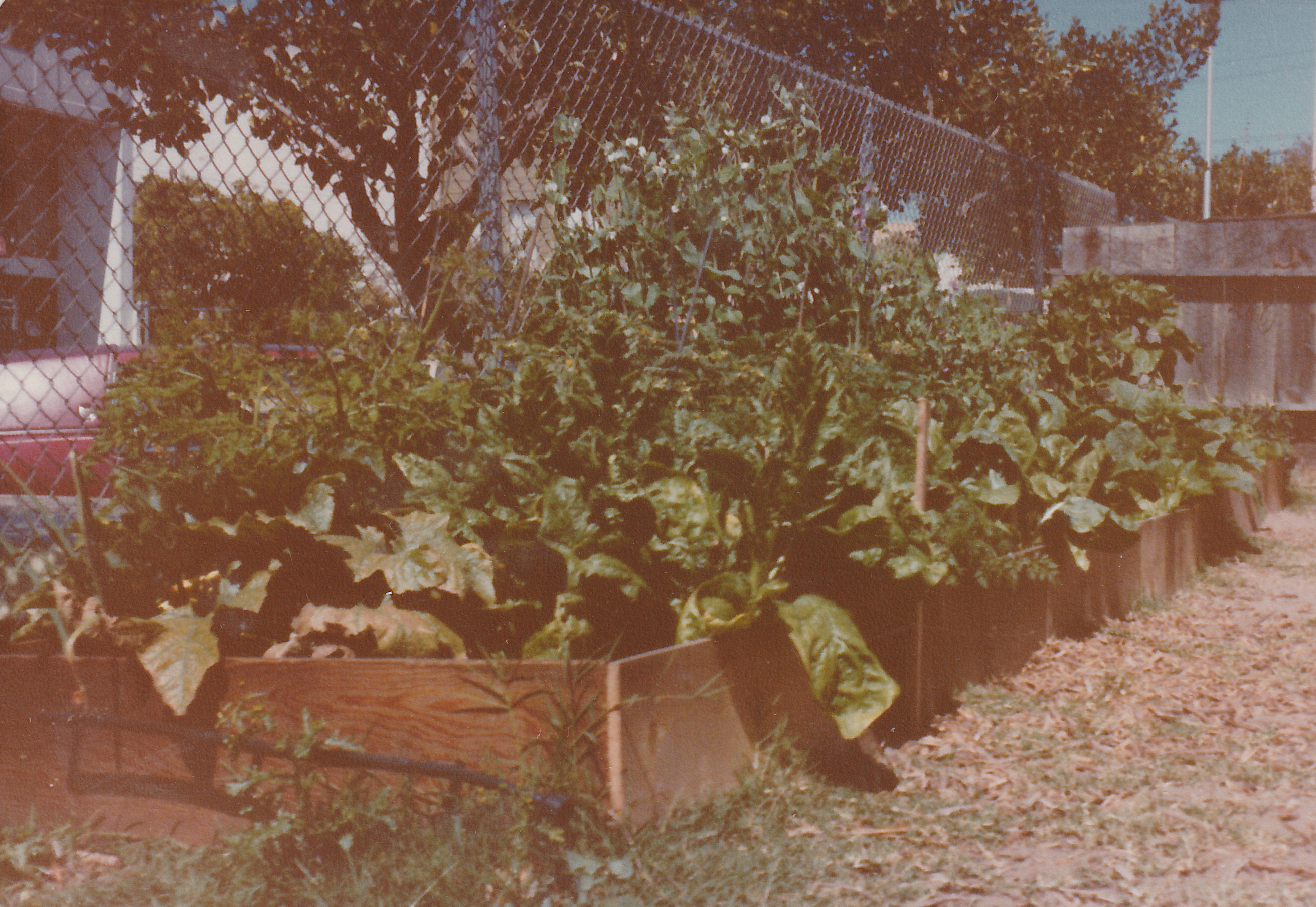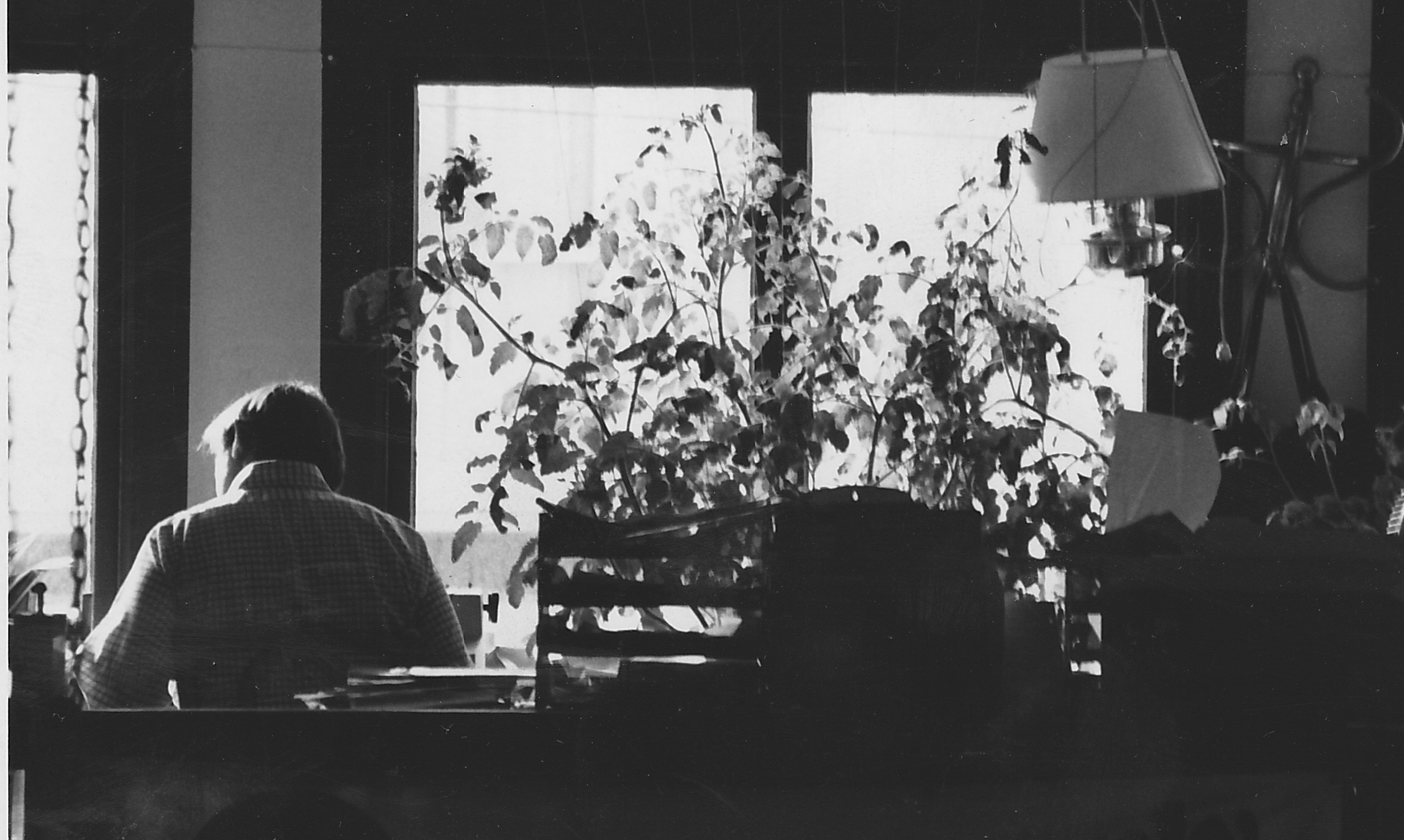 My personal website includes a detailed biographical record of my work life (probably more than you'd ever want to know).
For your convenience, while you're here, I'll expand a little on what I said in "The Short of It" on the "About Claude Whitmyer" page.
Small Business Owner (more than 40 years)
Manufacturing

Glycerin soap and "natural" cosmetics

(hand cream, suntan lotion, shampoo, hair rinse, beard groom, mustache wax, liquid soap, etc.)

Distribution

Energy-efficient and alternative energy products

(radiant heat panels, air-tight wood stoves, solar hot water and an extensive selection of energy saving appliances and durable kitchenware.)

Retailing

Books, tools, and appliances selected from Whole Earth Catalog reviews.
Urban-oriented (living in the city)

(alternative energy/appropriate technology, organic gardening and drip irrigation; 6,000 title book department, nomadic furniture, and other self-reliance in the city products.)

Consulting

Computerization of small business
General management and operations
Right livelihood businesses

Private business school

Teaching right livelihood strategies for businesses and non-profits.

Vocational guidance practice

Coaching about right livelihood.

Consulting

Teaching and Learning Online
Online meetings, virtual teams, and Web-based marketing and communications.
Using the Internet as The Great Equalizer for small and really small projects, initiatives, or businesses.
Business Consultant (more than 30 years), specializing in:
Planning and Strategic Thinking
Growth management
Marketing and market research
Organizational culture change
Partnership mediation
Personnel retention and career (right livelihood) guidance
Values-based (right livelihood) management practices
Virtual communications and learning
Internet Technology In Business or Education
Business Educator (more than 30 years):
Graduate, postgraduate, private education programs, and professional organizations for which I have acted as administrator, advisor, instructor, or guest lecturer:
ACCORD Organizational Development Network
Health Forum Fellowship Programs, American Hospital Association
Bay Area Organizational Development Network
Center for Business and Democracy, Goddard College
Center for Good Work, University of the Future, LLC
Center for Professional Education, University of Phoenix Online
Center for the Future of Organizations,
California School of Professional Psychology
Environmental Education Department, Prescott College
Heald Business College
Human Services Administration, Notre Dame de Namur University,
Institute for Creation Spirituality, Holy Names College
Institute Fortagsütveckling
Kaos Pilots University
Kürsbyn Körpberget
Learning Resource Center, New College of California
Marketing Department, Haas School of Business, UC Berkeley
Master of Arts in Business, California Institute of Integral Studies
Master of Business Administration, Holy Names College
Master of Business Administration, University of Bristol
Master of International Business, Ecole Nationale des Ponts et Chaussées
McKinnon School of Massage
Narings Liv
Noren Institute
Nyingma Institute
Renaissance Entrepreneurship Center
Residency Program, Saybrook Graduate School
School of Broadcast Communication Arts, San Francisco State University
The New Business Academy, Dartington College
Thousand Island Institute
Western Alliance of Arts Administrators
Writers Connection
Media Expert (more than 15 years)
Small business management and business computing, featured in:
Business Ethics
California Magazine
Home Office Computing
Integral Yoga Magazine
Newsweek
PC World
San Francisco Bay Guardian
The Millennium Whole Earth Catalog
The Office (monthly software review column)
Truly Portable Computers
Yoga Journal
Also invited guest on nationally syndicated radio talk shows.
Non-fiction Writer (nearly 30 years)
Print Books
Running A One-Person Business, 2nd Revised Edition with Salli Raspberry. Foreword by Tom Peters. (60,000+ in print.)
Mindfulness and Meaningful Work: Explorations in Right Livelihood. Foreword by Ernest Callenbach. 20,000+ in print.)
In the Company of Others: Making Community in the Modern World with Gail Terry Grimes. Foreword by Eric Utne. (10,000 in print).
Ebooks
Running a Good Business (The Smashwords Series), FutureU Press, 2011-2018.
Book 1: Why Good? Why Now
Book 2: Becoming a Learning Organization
Book 3: Becoming Values Focused
Book 4: Start-Up and Legal Matters
Supplement to Book 4: Self-Assessment for Tradeskill
Book 5: Setting Up Shop
Book 6: Choosing Technology
Book 7: Designing Your Space
Herding Cats Through the Gates to Cyberspace: The Process of Introducing Virtual Collaboration and Learning Technology as a Tool For Large-Group Interventions, with Gail Terry Grimes. (Smashwords Edition, FutureU Press, 2011).
The Bargain Hunter's Guide to Building Your Course WebSite, with Gail Terry Grimes. (Smashwords Edition, FutureU Press, © 2011).
Make the Most of Learning Online: The Student's Web Book, with Gail Terry Grimes. (FutureU Press, Second Edition © 2002).
Make the Most of Teaching Online: The Faculty Web Book, with Gail Terry Grimes. (FutureU Press, Second Edition © 2002).
Columnist:
"Focus On Software," a monthly column for The Office.
Journalist:
Feature articles and book reviews for periodicals such as:
AHP Perspective (Association for Humanistic Psychology)
Journal of Management Consulting
Macintosh Business Review
Shambhala Sun
Tricycle: The Buddhist Review
Truly Portable Computers
Working Woman
Personal Interests and Hobbies:
Right livelihood and simple living
Human energy systems
Birding
Gardening, small-scale farming, permaculture
Hiking, camping
Programming and Metaprogramming the human biocomputer
Personal computing devices as sensory and intelligence augmentation
Autodidacticism and autotelisis (especially with human/machine interaction)
The Internet as The Great Equalizer 
More About Me and Meaningful Work